I was bored, had some spare time, and was by the computer. The result?
REVENGE BLURR!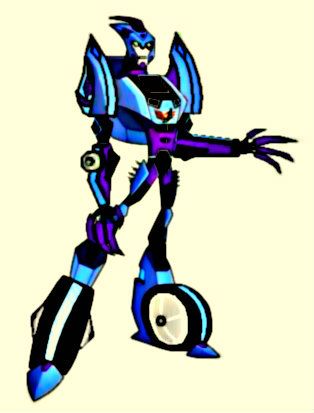 The main idea here is, Blurr was rebuilt after finally being found YEARS after he was dumped in his "Cube Form" and has gone a little insane. Just a little. Blurr has always been trained to wait for long periods of time, but severely injured and with no medical help to speak of, it wasnt easy to cling to all of his sanity. He is now on a personal quest to inact revenge on Shockwave, who is imprisoned at the moment. This would later result in all the decepticons escaping, and Blurr exiling himself because of it. There's a long story there, but I'll save it for the fan fic section, I'll post it one of these days.
I worked pretty damn hard on this actually, so comments are VERY welcome.