Like I real life Vehicon knucklehead, I thought I had posted this already, but I must not have clicked "submit" coz I don't see it in the forums.
Anyway, here's a very experimental first draft at a replacement Vehicon head for Kreons.
I write first draft as if I'm actually going to be doing more than one...yeah...
Anyway, here's a looksee.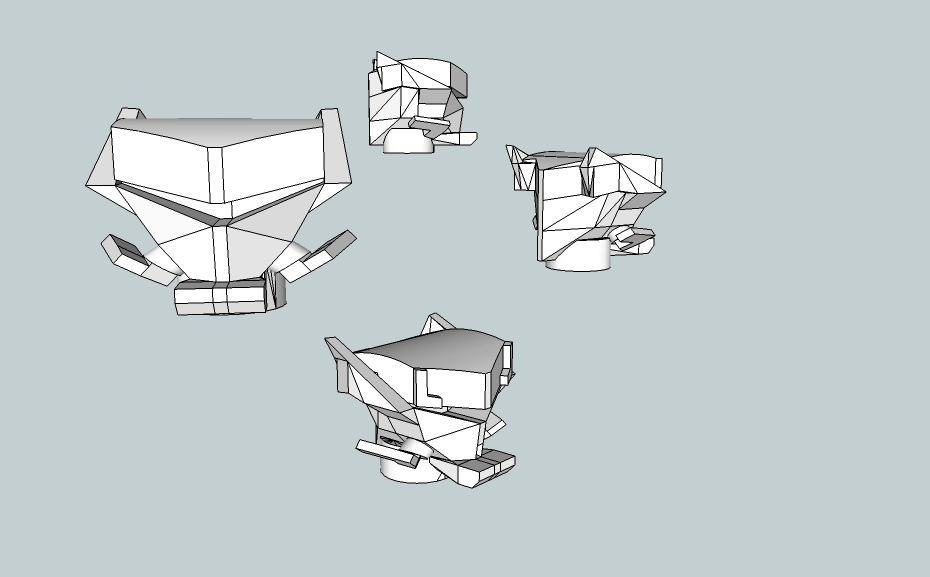 I have grave suspicions about the printability of this model...but I guess there's only one way to find out!