Fellow news staffer LOST Cybertronian notified us that an eHobby press release is announcing a partnership with TakaraTomy mall. With this, comes a new Transformers story called "Transformers Cloud". Details of this partnership will be available on November 15th. Hopefully this new story will bring us some new Transformers toys!
The webpage for this is located
here
.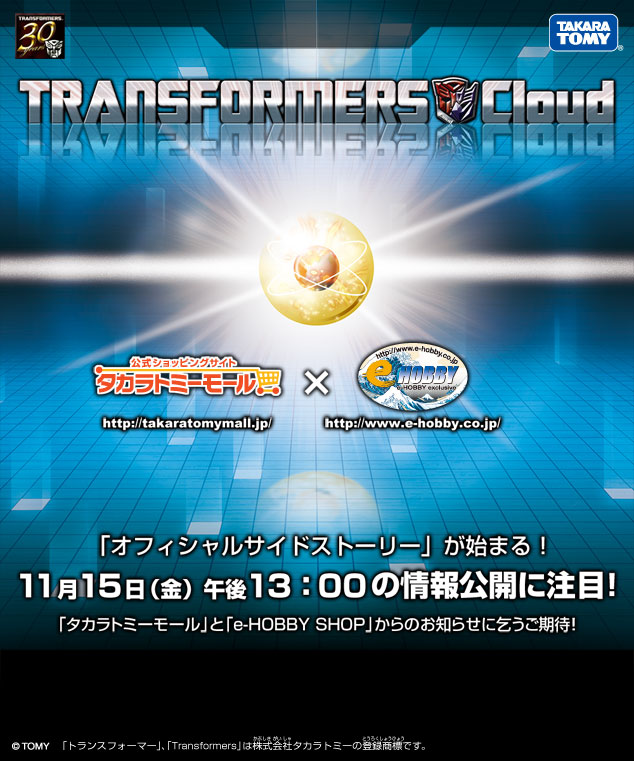 Keep your optics tuned to Seibertron.com for the latest in news and updates, plus the best
galleries
around!