New Interview with IDW Transformers x Ghostbusters Writer Erik Burnham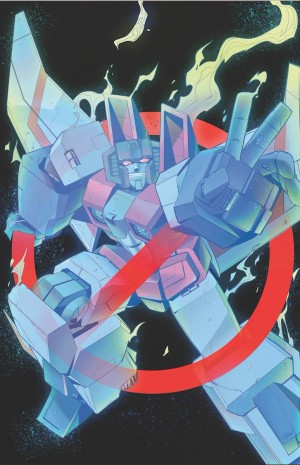 Monday, March 25th, 2019 7:49PM CDT
Category:
Comic Book News
Posted by:
D-Maximal_Primal
Views:
12,824
Topic Options: View Discussion · Sign in or Join to reply
Thanks to the fine folks over at
Comicbook.com
, we have a new interview with IDW's Transformers x Ghostbusters writer Erik Burnham! Burnham sat down with comicbook.com and chatted about the new series, and brought up some new information that fans may be excited to hear about.
For one thing, we get a little bit more information and description on Ectotron. Not a lot, but we do get some more. By the sounds of it, he and Ray are going to get along really well. It's also interesting to hear that Ectotron is a bit of a writing challenge seeing as how he doesn't really have a "voice" yet to really go by, unlike pretty much the rest of the cast.
Another cool hint was that, despite the small cast, there are 2 characters that Burnham favors over others: Grimlock and Starscream. While it appears as though Grimlock will not appear much, Burnham felt he really needed to get him into the crossover. And as for Starscream? Well, he's Burnham's favorite to write!
Check out some parts of the interview below, and let us know what you think in the comments section below!
"Part of the reason I think they've lasted so long is the foundation: Ghosts are cool. Robots are cool. It's obviously more than that," Burnham said. "Ghostbusters explores dealing with the unknown with humor and curiosity. Transformers is (depending on where you look) anything from a straight-up fight of good against evil, to a more nuanced look at disagreements between two groups that come to war (which, no, not the same thing.)"

...

As for the team-up, the Autobots and Decepticons will all benefit from the humor the Ghostbusters are known for. "I think the Ghostbusters bring the humor out of the robots that they meet, and I know those Cybertronians crank up the stakes of the action. It's a good mix for the party," Burnham said.

Burnham is well acquainted with the Ghostbusters and Transformers, so writing those adored characters didn't present much of an issue. Ectotron though was another story.

"To be honest, the biggest challenge is Ectotron," Burnham said. "He's a new character, so he doesn't yet have an established voice that I can clearly hear. You give me Starscream, I will hear the inflections of Chris Latta. Megatron? Frank Welker. Optimus Prime? Peter Cullen. And, of course, the Ghostbusters have been in my head for YEARS. Those voices are all very clear and etched into my brain – but not Ectotron. Not yet. I know he'll gel before the end of the book, though, and I'm looking forward to seeing what his voice ultimately becomes!"

...

"Ectotron is a nerd in the same way that Ray Stantz is a nerd," Burnham said. "He's a little defensive about his title, and he doesn't get sent out on missions much – which is why Optimus Prime sending him out to investigate a signal he discovered means so much to him. He's going to grow through his adventure, as we all do, and putting him through those paces is going to be a lot of fun."

...

"I'm only a couple of issues into the story right now, but so far? Hands down, Starscream is just chewing all the scenery (which is what he does)! Even above Peter Venkman, so far," Burnham said. "But I'm just getting started, and there are others who have yet to get their time to shine... That may seem like a vague answer, but it's my way of not saying "wait'll you see" and then spoiling something! We can't have that, now can we?"

...

Another Transformers favorite has always been Grimlock, so we had to ask if the beloved Dinobot would find his way into the story. It turns out he just might make an appearance.

"I'll tell you this now," Burnham said. "I wrote an outline, and it kept the cast pretty small, comparatively to the size of the available cast. And then Dan and Luis turned in a connecting cover with virtually EVERYONE. (Not quite everyone, but man, there's a dense lineup on those covers!)"

"...And I saw a couple that just BEGGED to be brought in, even though they weren't in the outline. "How can I not find room for so-and-so?" I said. And Grimlock, he is definitely a guy I need to add. Even if it's just for a PANEL. He's too awesome to be denied!"
[quote]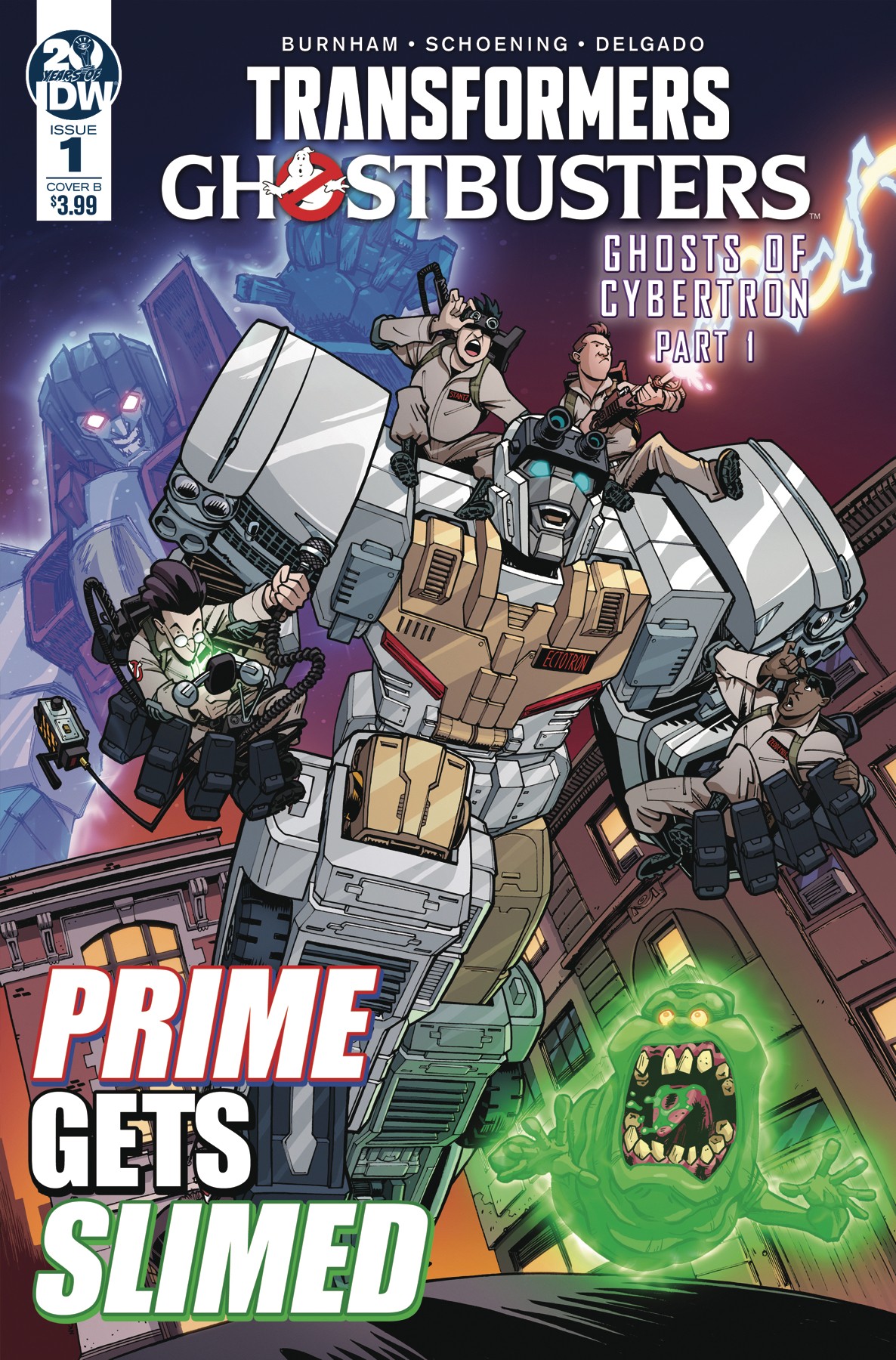 Credit(s): Comicbook.com
Most Popular Transformers News
Most Recent Transformers News
News Categories:
Toy News
,
Movie Related News
,
Comic Book News
,
Cartoon News
,
Site News
,
Rumors
,
Event News
,
Digital Media News
,
Collectables
,
Game News
,
Sponsor News
,
Store News
,
Site Articles
,
Company News
,
People News
,
Press Releases
,
Sightings
,
Reviews
,
Unlicensed Products News
,
Auctions
,
Transtopia
,
Interviews
,
Knock Offs
,
Editorials
,
Collector's Club News
,
Heavy Metal War
,
Podcast
,
Contests
,
Book News
,
Top Lists
Re: New Interview with IDW Transformers x Ghostbusters Writer Erik Burnham (2018559)
Posted by
ZeroWolf
on April 9th, 2019 @ 6:11pm CDT
As we inch closer to the release of IDWs crossover comic, between Transformers and Ghostbusters, "Ghosts of Cybertron" (that debuts June 19th). Artist Dan Schoening has tweeted recently, sharing the excitement and showing off three snippets of pages set on Cybertron! You can find them mirrored below and the tweet that Dan sent out.
Dan Schoening wrote:Many millions of years ago, on the planet Cybertron, life existed." This June #Transformers #Ghostbusters @IDWPublishing @Hasbro Colors by: @luis_the_colorist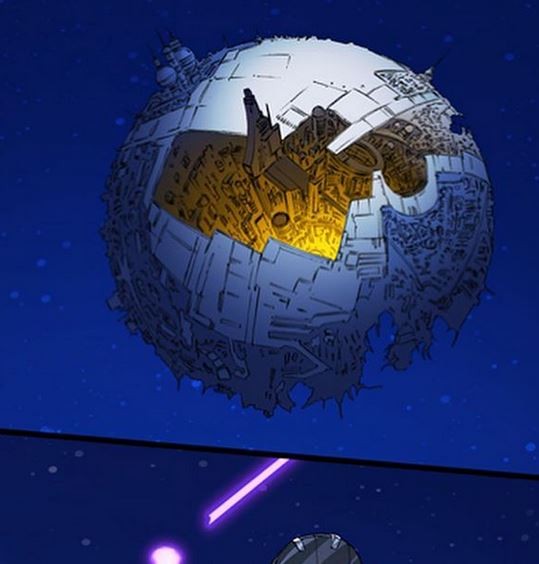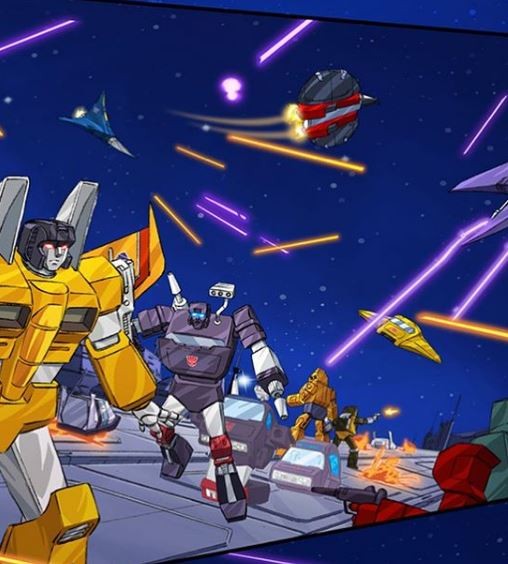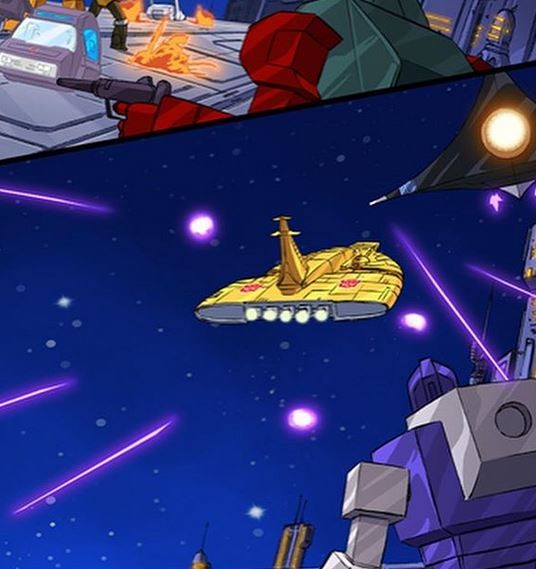 In these images, you can make out several characters, including several in their Cybertron alt mode from the very first episode of the G1 cartoon "More than meets the eyes"
Looking forward to this miniseries? Let us know in the Energon Pub and stay tuned to Seibertron for all the latest news and reviews!
Show quoted text
Re: New Interview with IDW Transformers x Ghostbusters Writer Erik Burnham (2018620)
Posted by
What's Crackin'?
on April 10th, 2019 @ 10:38am CDT
The title of the first episode in the G1 cartoon is " More than Meets the Eye: Part 1" not " More Than Meets the Eyes "

Also holy crap is that Sunstorm!?
Re: New Interview with IDW Transformers x Ghostbusters Writer Erik Burnham (2018621)
Posted by
ZeroWolf
on April 10th, 2019 @ 10:41am CDT
Sorry that's my auto correct and late night work playing up
Re: New Interview with IDW Transformers x Ghostbusters Writer Erik Burnham (2018626)
Posted by
What's Crackin'?
on April 10th, 2019 @ 11:43am CDT
ZeroWolf wrote:Sorry that's my auto correct and late night work playing up
Nah, it's cool. Thanks for posting great news to this site!