Sweeeet, I love it!
You have no idea how happy I am that they scraped his old "standard mode" that looked like a lawn gnome with third-degree burns. For those of you who think the new head doesn't look different enough, lest we forget THIS: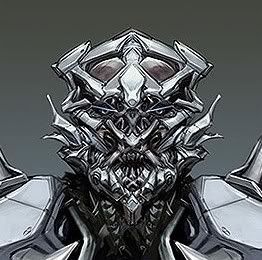 At least now his standard head looks menacing, and his battle mode even more so. I wish the toys had his battle head, but after looking at the pics of the prototypes, it's looks like the kept the new standard one, probably because the toys were already in production when they made the change, which would explain why the new standard head looks almost exaclty like the old battle head... does that make sense?
Could it be? Our bitching actually caused the bigwigs to make a pretty drastic last-minute change, for the better?