Myspace has 2 ads for the Build Your Own Chevy Autobot game.
A banner ad:
And a smaller square ad (this one is a gif and the gun fires):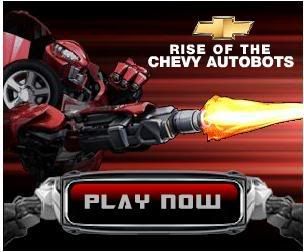 Edit: It seems that both of them are Flash based and both move. The robots pop up from the bottom and then the banner just sits there. The other one fires his weapon repeatedly.