Not everyone cares about the fight between the evil Autobots and the heroic Decepticons. Some just want to live in peace...not in pieces. The city of Kaon is the the last haven for those Cybetronians...if you can afford it. Yes, peace comes at a price, and Ultra Magnus is the bot you must pay.
Phase 1: Core Mode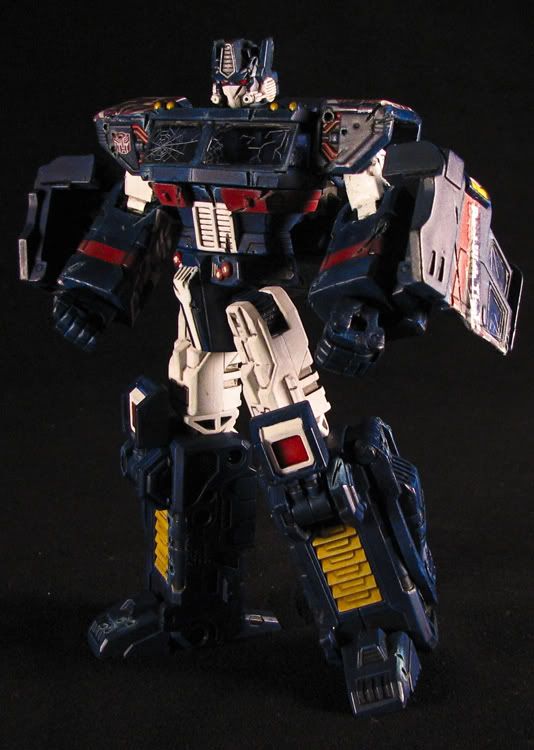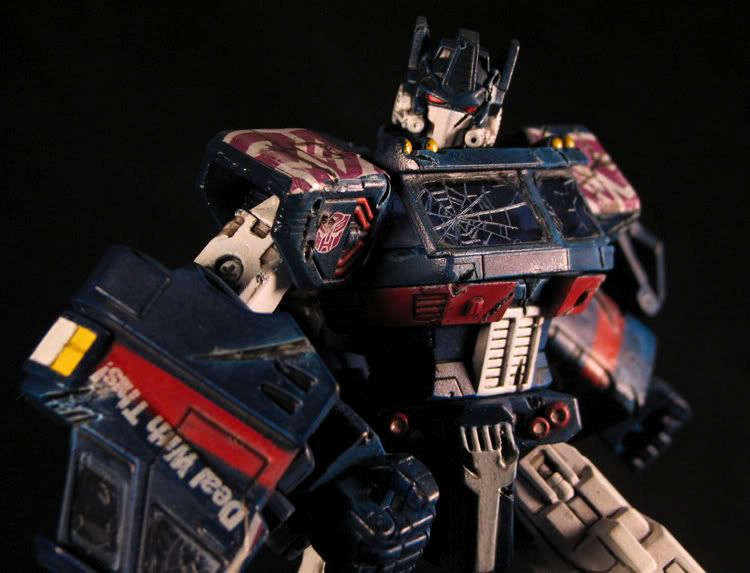 Before the uprising, Optimus and Magnus worked hand in hand. If Optimus were to walk softly, them Magnus was his big stick. Together they were Judge and Executioner. When Optimus made his move to control all of Cybertron, Magnus refused to assist him and set up shop on his own. What followed between them was said to be a battle that moved the planet itself. Both men walked away scarred, with Optimus leering at insanity since that day. Staring down the barrels of a bot that refused to bend had broken him.
Phase 2: Cannon Burst Mode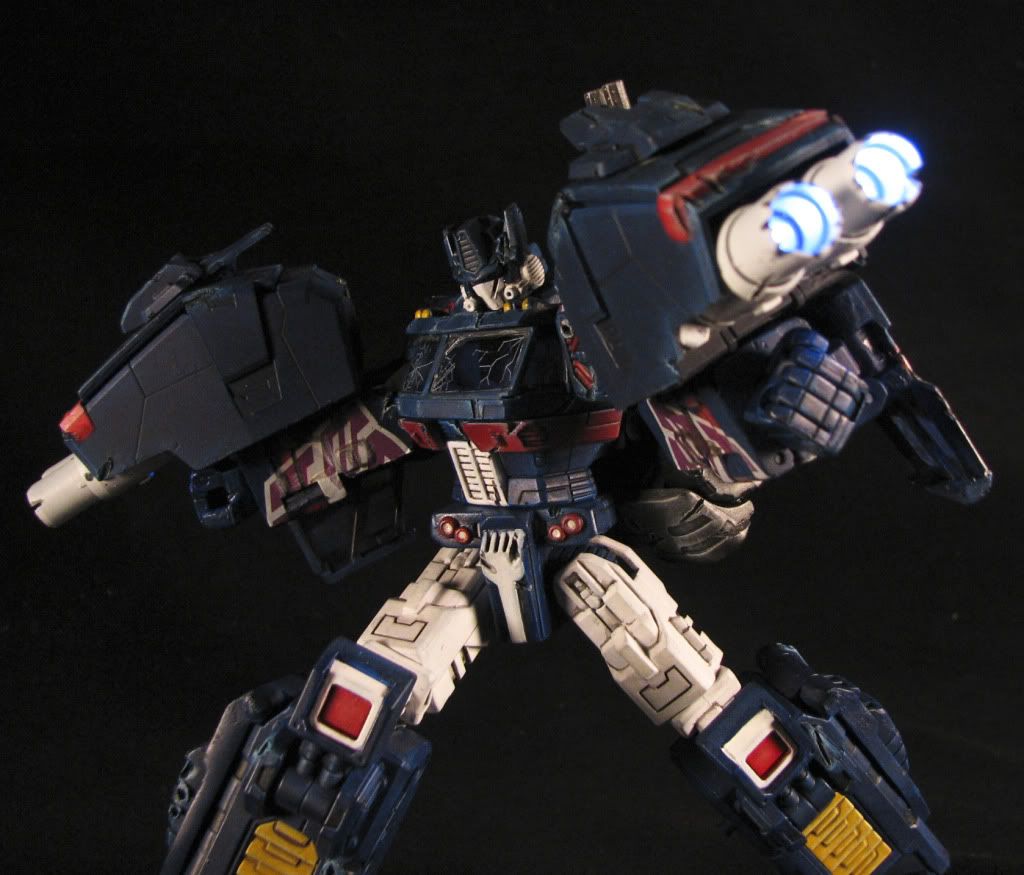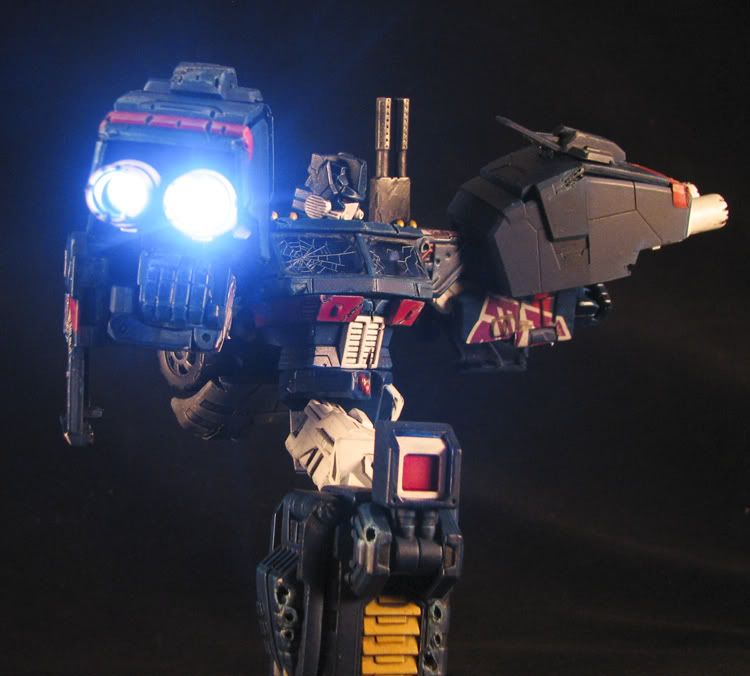 Scarred and all, Ultra Magnus still stands as the City Commander of Kaon. All are welcome, Autobot or Decepticon. As long as you can pay the cost, you can drink the finest Energon, take advantage of the finest upgrades and cavort with the most seductive of fembots. Don't pay, and you'll have to deal with him.
Phase 3: Edgemaster Mode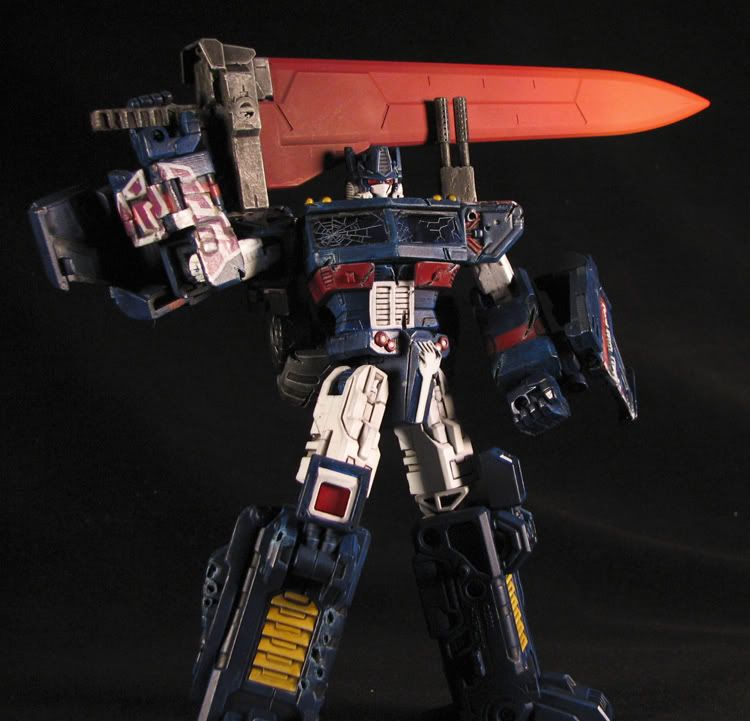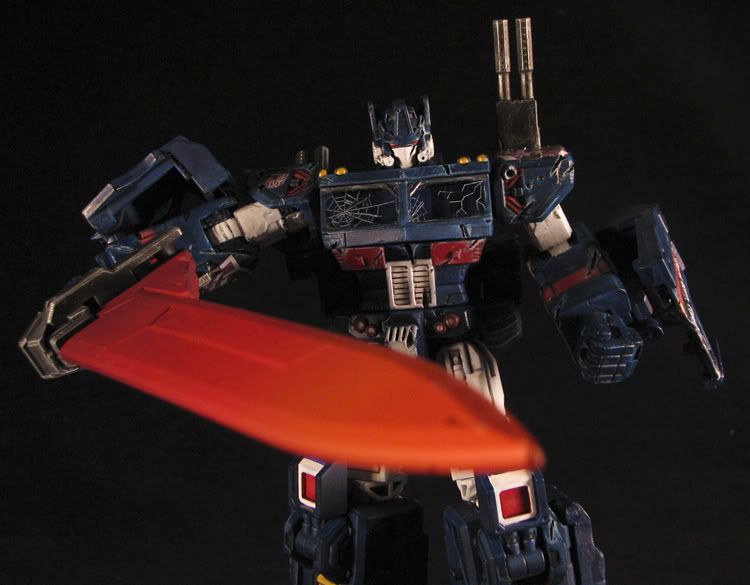 Thanks to Altitron, Payton34, TTT, Boggs6ft7, Nemesis Preadking and ST Prime for all of their help and parts that was needed for this project. The UM is a repainted/modded Classics Optimus Prime. His hands were replaced with Alternator hands for articulation. His forearms and rear shoulders are embedded with Super/Rare Earth Magnets to better combine with his armor (also embedded with magnets) and his additional weapons. The 2 large shoulder cannons contain 2 LEDs each with on/off switches. His hand cannon also contains a super bright LED with a switch and a barrel that can open/close and extend for a Hyper Cannon mode. 2 smaller shoulder cannons are included that also attach magnetically. The sword.....is just huge and cool.
The UM armor face is from the Fansproject City Commander add on kit. All battle damage is inspired and guided by TTT's battle damage tutorial (super useful!!!) The figure itself is painted in Testors Model Masters, Games Workshop, Tamiya and Krylon paints. Clear coated with Future. Decals created by me and printed by Boggs6ft7 (he's a beast!!!!)
Phase 4: City Commander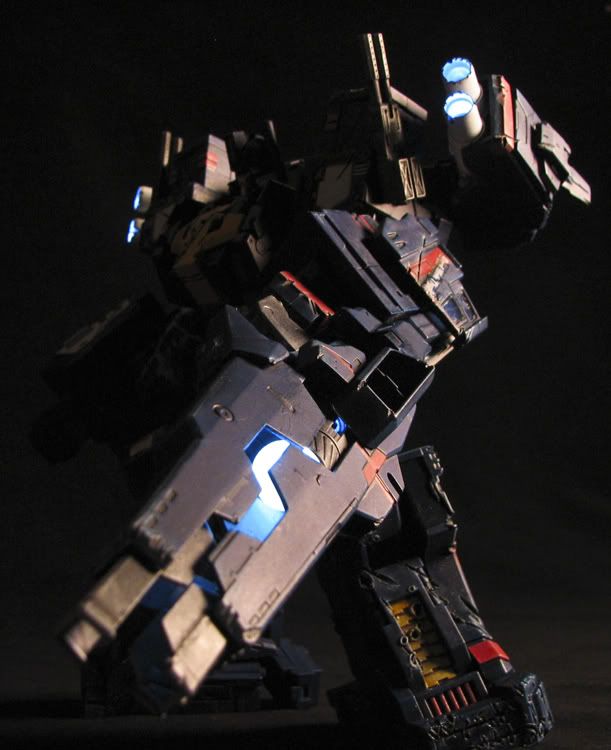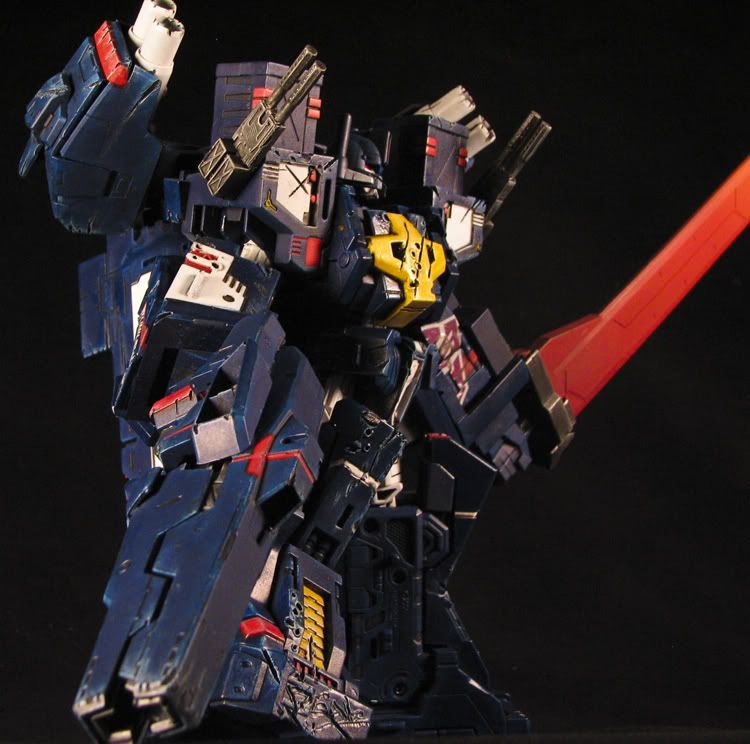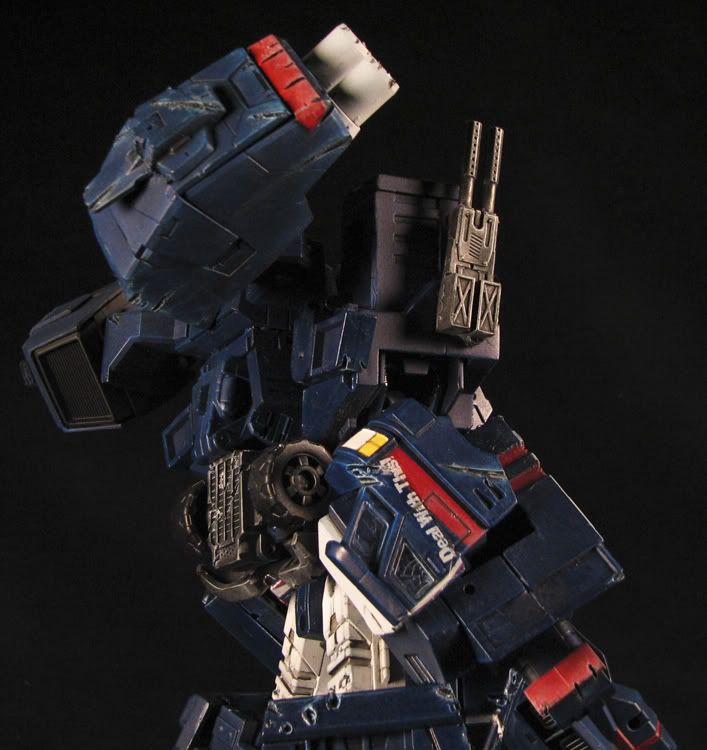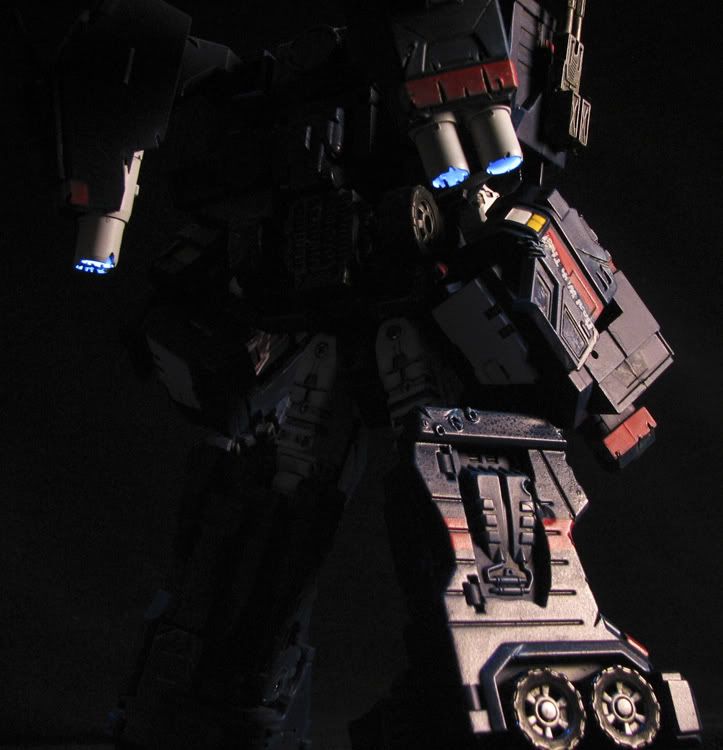 2nd Face: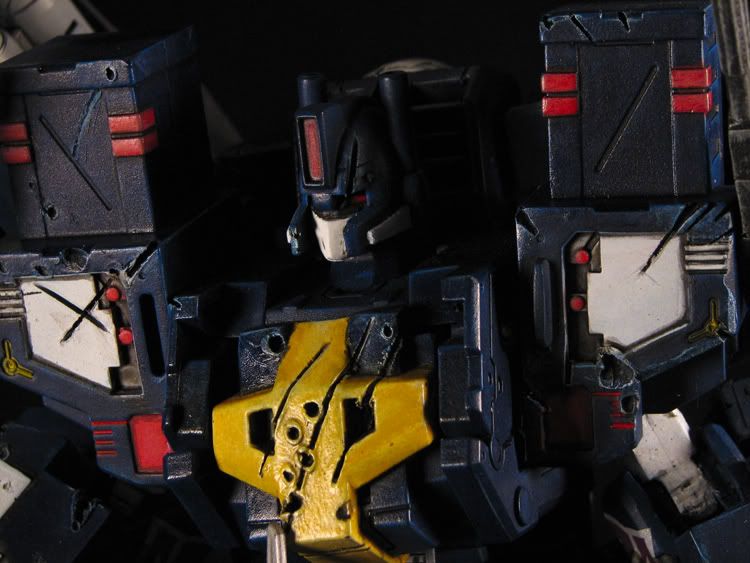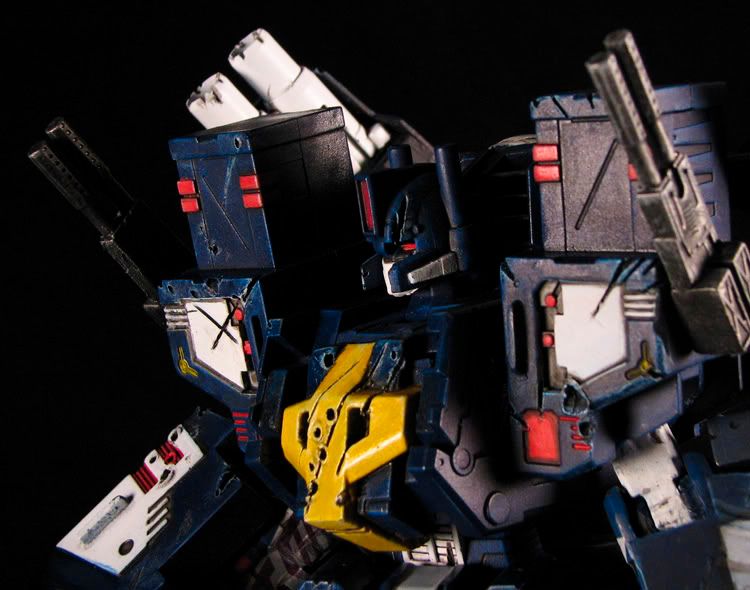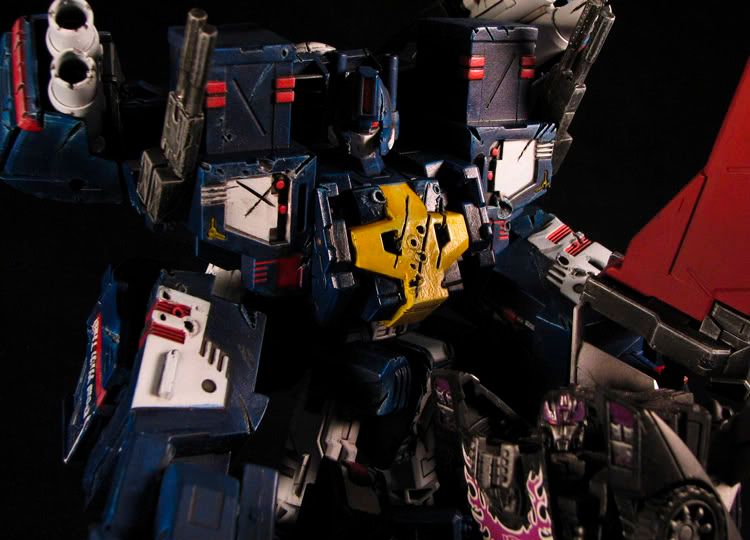 Truck Mode: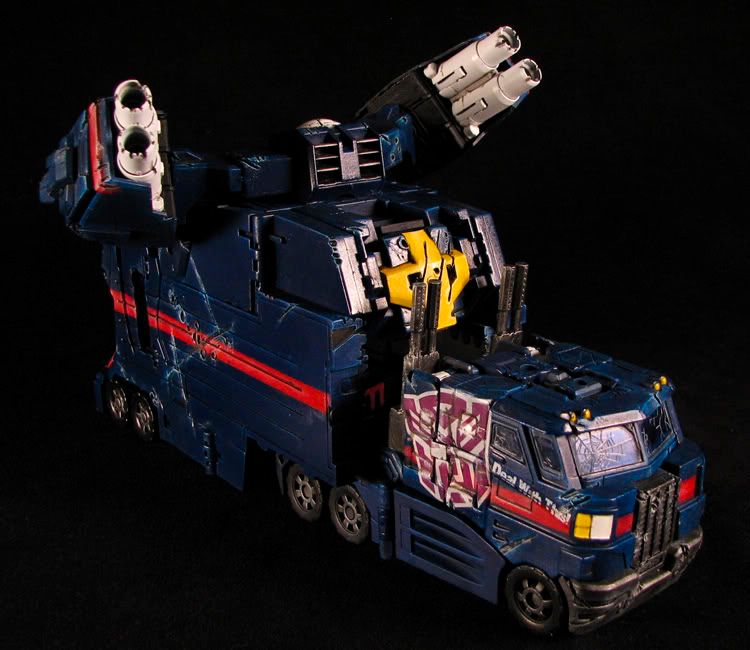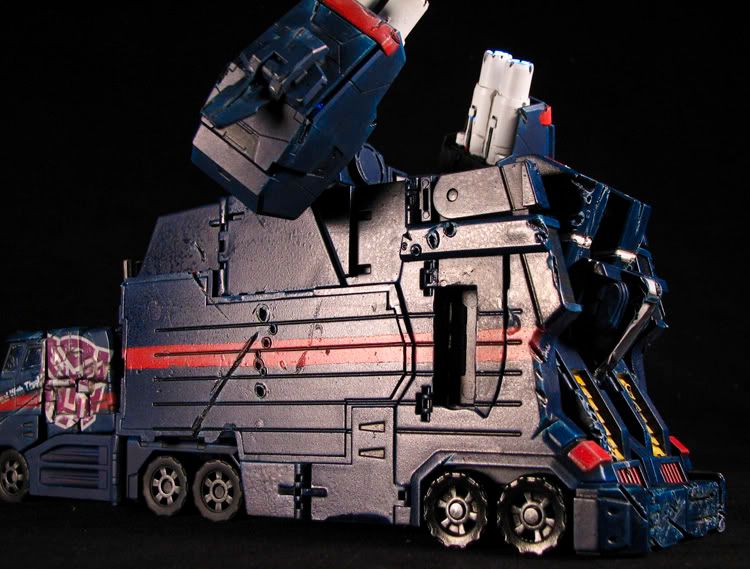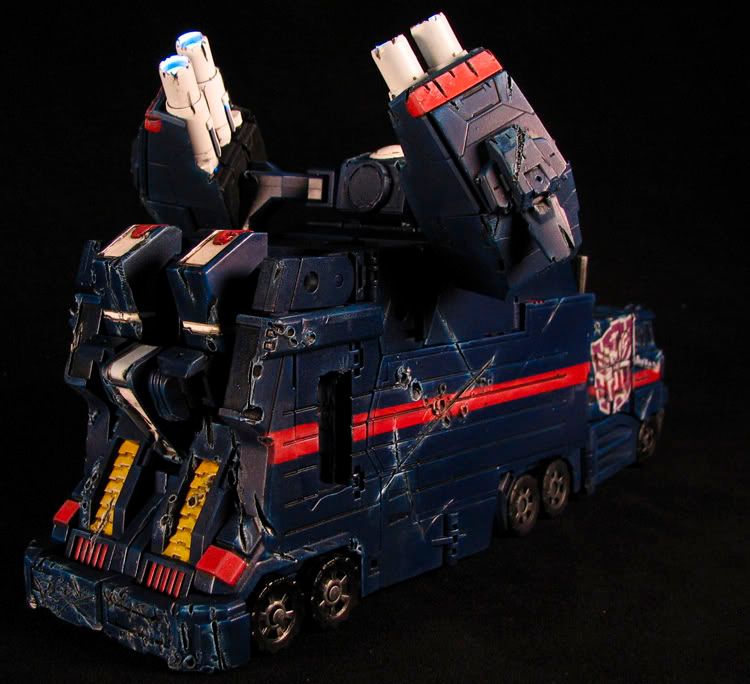 Alt modes up after work. Thanks for looking! More pics [url="http://s177.photobucket.com/albums/w231/autobotx23/Darkcave%20Customs/Shattered%20Glass%20Ultra%20Magnus/"]HERE[/url].