The past couple of days have been as eventful as ever in terms of news from the shooting of Transformers: Age of Extinction. To conclude the weekend, here's a roundup of some of the news pieces we found around the net!
From
Reuters
we have a piece about a new Chinese car to star in the film. Check out an extract below, and the whole article
here
.
Neither source wanted to be named due to confidentiality agreements they signed in connection with the upcoming film. A spokesperson for Paramount Pictures, the movie's distributor, said the company wouldn't confirm specific brands until nearer the release date. Paramount's local partner, China Movie Channel, declined to comment.

The new movie is being filmed in both the United States and China, with Chinese singer/actor Han Geng making his English-language debut, according to a blog posted on Paramount Pictures' Facebook page.

The film's producer, Lorenzo di Bonaventura, told the Beijing News earlier this month the movie would feature locally-made cars. "The world's coolest, most exciting cars will appear in the film, including Chinese vehicles, so whether you're a car enthusiast or not, it will be a feast for the eyes," he said.
In related vehicle news, a white Camaro has been spotted on the set, along with the already revealed vehicles and the Camaro from the 2007 movie. Check it out below, with more images
here
.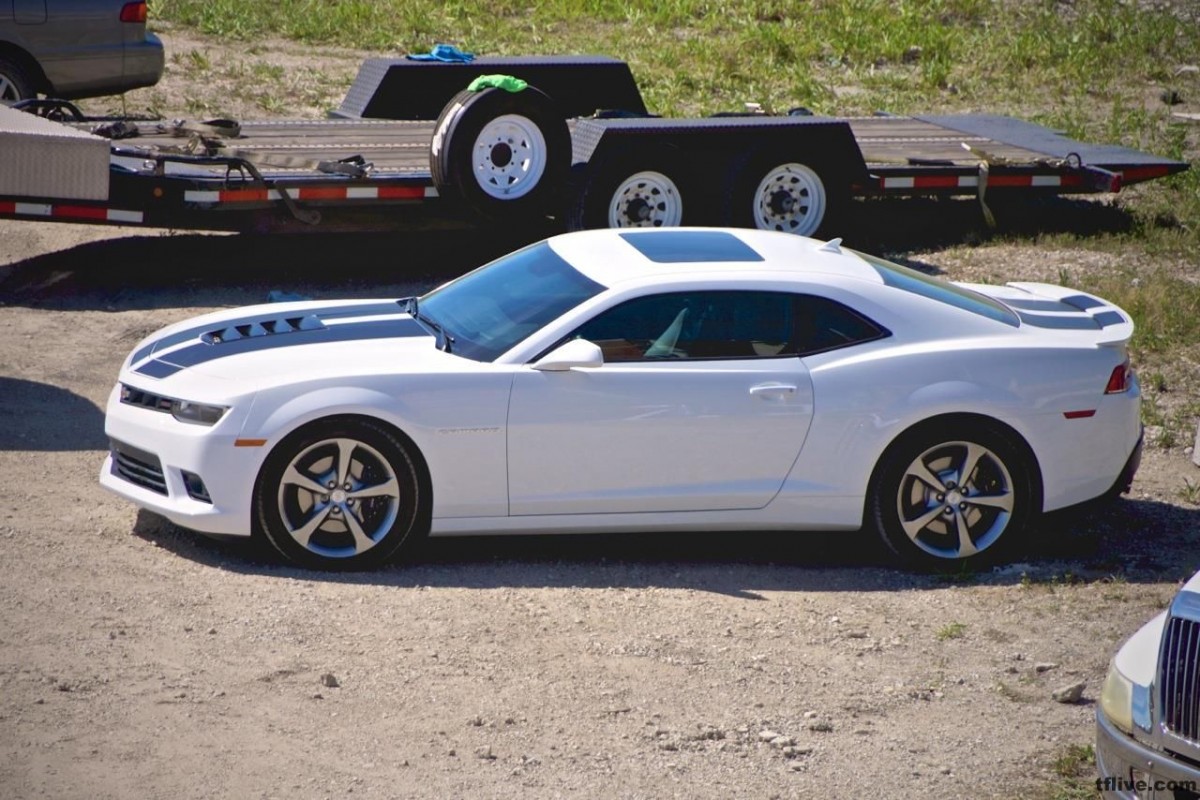 Completely unrelated, a very brief mention of the shooting was made in an interview with Canadian comedian/actor TJ Miller on Breakfast Television. Check out the video
here
!
And finally, three YouTube videos by user
Mech100
featuring, respectively, Stanley Tucci, an alien weapon arriving on set and a Texas scene. Videos are embedded below for your viewing.