Twincast / Podcast Episode #146 "Happy Accidents"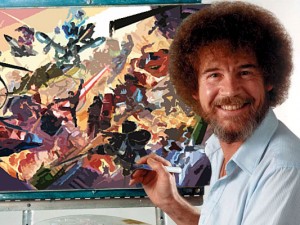 Wednesday, June 15th, 2016 1:27pm CDT
Categories:
Site News
,
Digital Media News
,
Podcast
Posted by:
ScottyP
Views:
51,801
Topic Options: View Discussion · Sign in or Join to reply
The Seibertron.com Twincast / Podcast comes at you once again with host Scotty P, who's joined by Twincast regulars Megatronus, Seibertron, and RodimusConvoy13 for a long Saturday night hang out as we digest the Tokyo Toy Show and much, much more.
Episode #146 "Happy Accidents" is available directly and in our RSS Feed, and should appear on iTunes and Stitcher Radio within 24 to 48 hours of when you see this news post.
Tokyo Toy Show just happened, and many new toys from Takara Tomy were revealed. The cast takes a look at all the latest, such as
Ginrai
,
Unite Warriors Lynx Master, Ratchet
, and
more
. New toy time even manages to leave out
Thrust
, because there just might be some other Masterpiece news to turn to...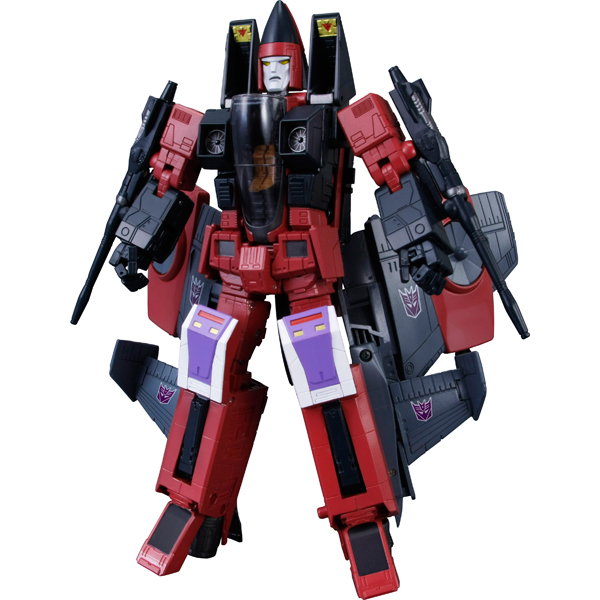 Sir Not Appearing In This Episode
That's right,
Masterpiece Cheetor
has been revealed! This upcoming cat has, so far, blown us away, with a supremely show accurate look and a transformation that we take quite awhile trying to figure out. The only thing for sure is that the release of this kitty can't come fast enough, especially when we start thinking about the
Universe
version and the fun-but-dated
Beast Wars original
.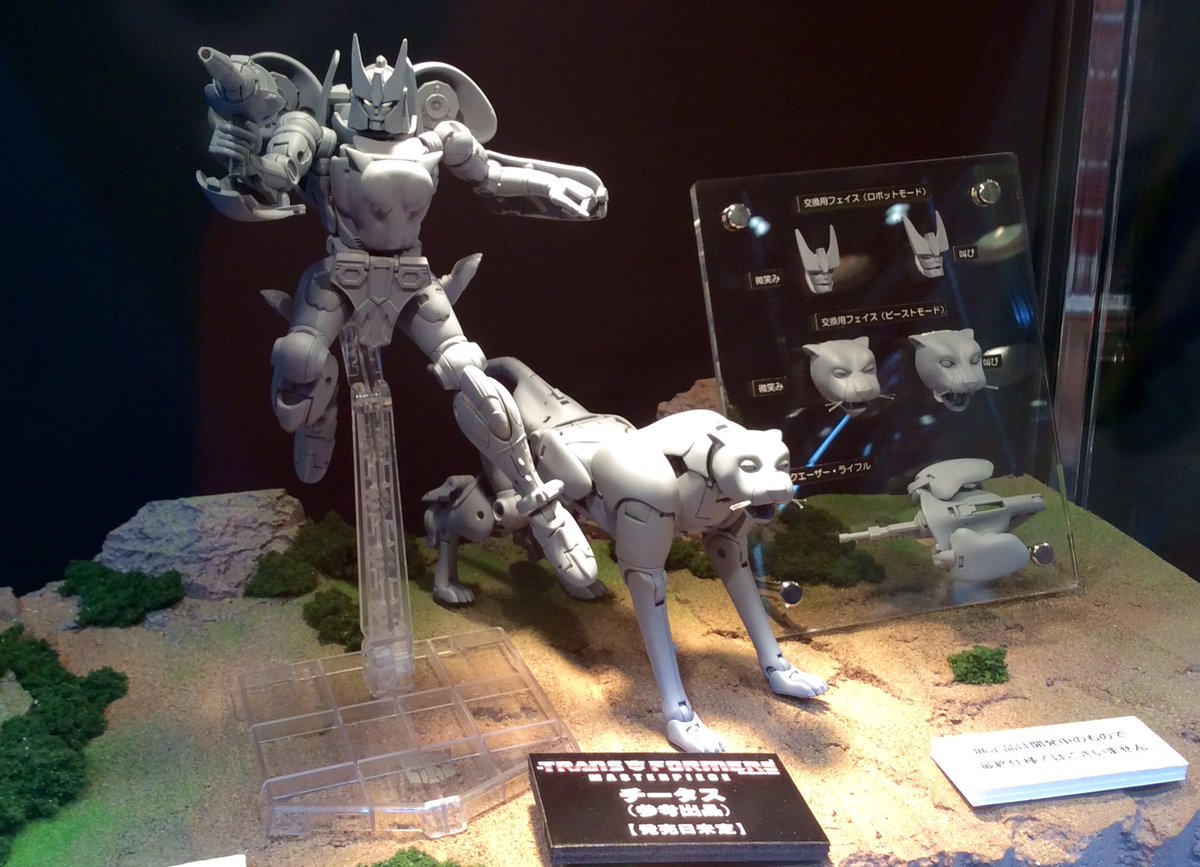 Ultra Gear!
Beast Wars keeps on grabbing attention with the ongoing re-watch of Season 1 continuing full steam ahead. After an extremely brief look at Dinobot clones in episode 14, the birth of Airazor in Episode 15 takes over. The spark is strong with this one, as Rhinox takes us along into actual plot, suspense, excitement, and world building.
The two part episode "The Trigger" comes next, and the crew analyzes the continued world building, character, and plot progressions brought about by this well loved pair of episodes. Seibertron does join us at this point as well, and we jump back to some of the earlier topics once again before coming back around full circle to Beast Wars.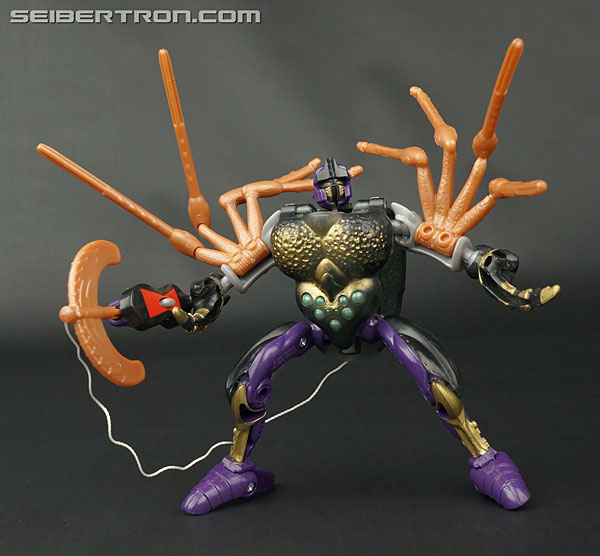 Before that smooth criminal Silverbolt showed up, she almost won it all.
With
Beast Wars Tuesdays
about to take over Seibertron this summer, we look at both the recent new galleries for
Magnaboss
, and look back at some of our favorite import beast toys. Are they all going to be the weird molds, or does a repaint or two manage to make its way into our superlatives?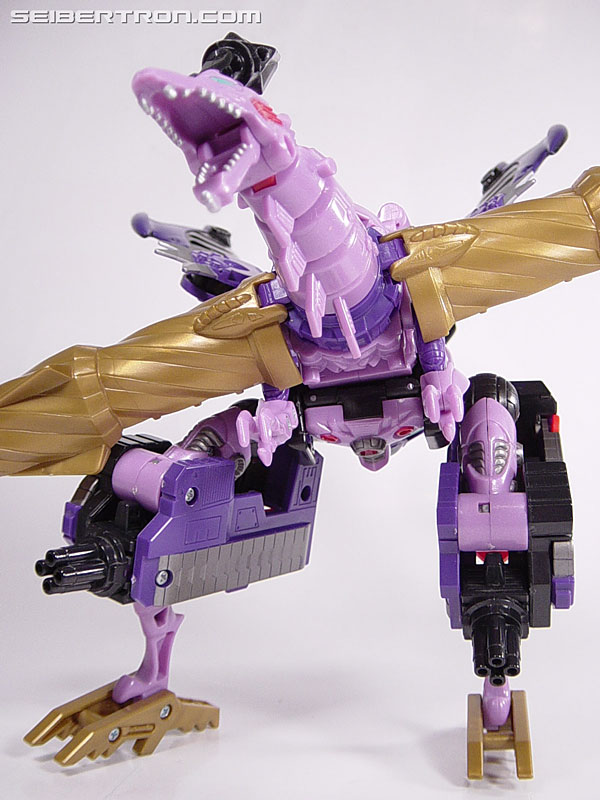 Maximals hate him! Wait until you see why when he does his one weird trick for natural Predacon domination.
The show changes gears at this point and takes a look at one of the more controversial recent developments in the world of Transformers. Much has been made about the
Revolution
coming our way - what does the Twincast make of these developments? Are we pleased as punch, or ready to punch a wall?

But really, does M.A.S.K. sell the gas to themselves?
The shared universe concept looks to be upcoming for the
Michael Bay directed Transformers live action movie franchise
as well, with ROM the Space Knight looking to be a key piece. Get a short history lesson on ROM as we continue on our lengthy speculation and discussion about our hopes, fears, and dreams with the potential of a universe featuring robots, more robots, little guys, transforming vehicles, and a Real American Hero.
You'll still never get this toy
The possibilities of fun new characters is endless, and with
Club Ramjet
arriving this week to Collectors' Club members as well, the cast thinks about what characters from ~ '99-'07 most need some updates. Whether it's updated fiction, a deeper backstory, a new toy, or some combination of these, tune in to hear who and what we'd like to see get the spotlight.
An interlude into the world of
Takara Tomy's Transformers Adventure
line follows, with Scotty and Seibertron waxing poetic about this amazingly fun toy line. New stuff like Crazybolt and Mini-cons everywhere take center stage as we just hang out and talk about fun toys for awhile. Will you be looking more into this line after listening?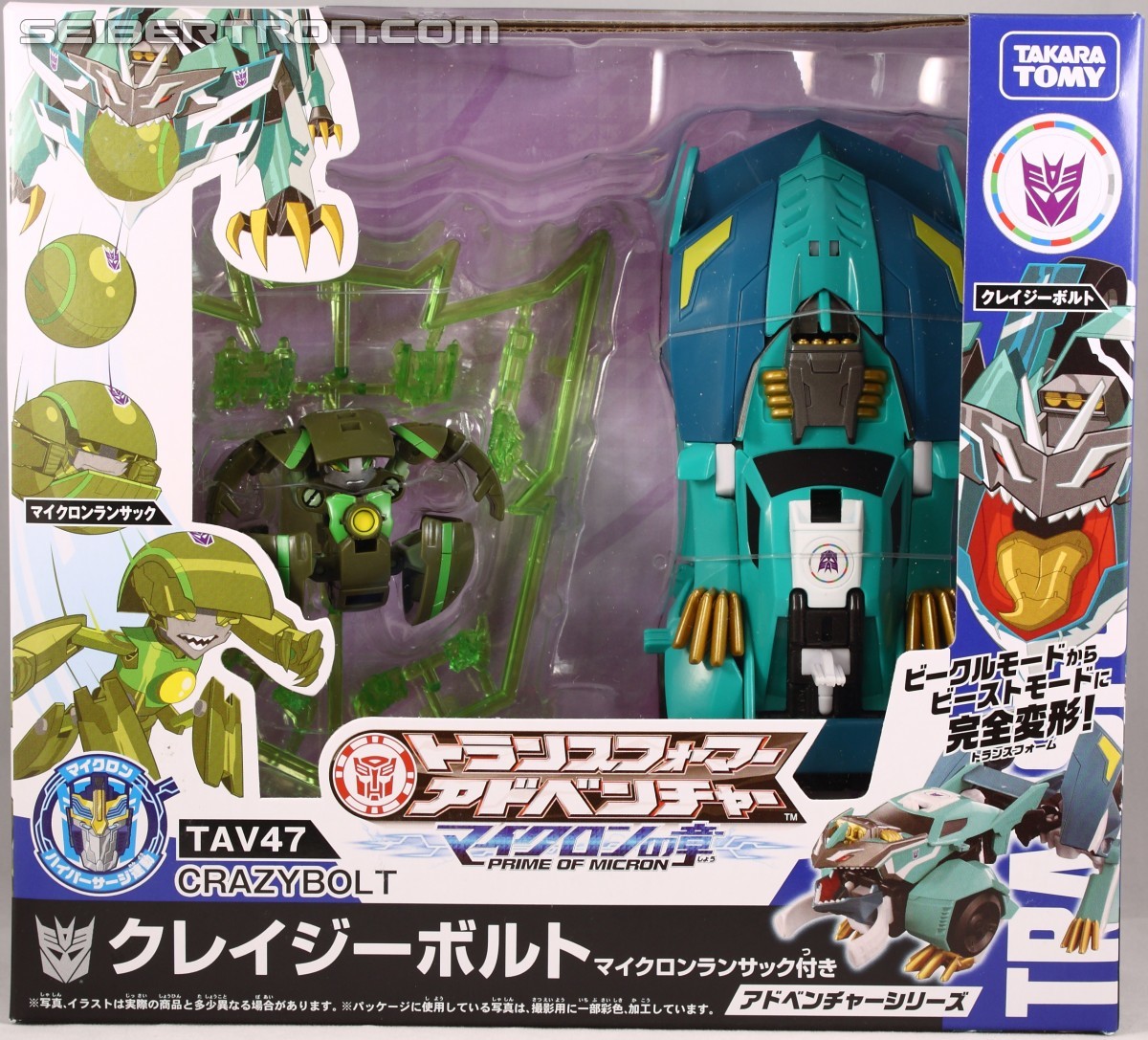 Illumination through acceleration! And fun.
RodimusConvoy13 saves the day by reminding The Worst Host Ever that the
classic 1986 Transformers movie will see a long-awaited release on Blu-Ray disc in the United States this fall
. From the great cover, to why this kind of upgrade is significant, to other animated movies on the format, we cover all the bases on this truly good news. Also,
find out what Food Network, Sharkticons, and mean tweets have to do with this movie finally coming back out again
the beers really, really kick in as it gets quite late on a Saturday night.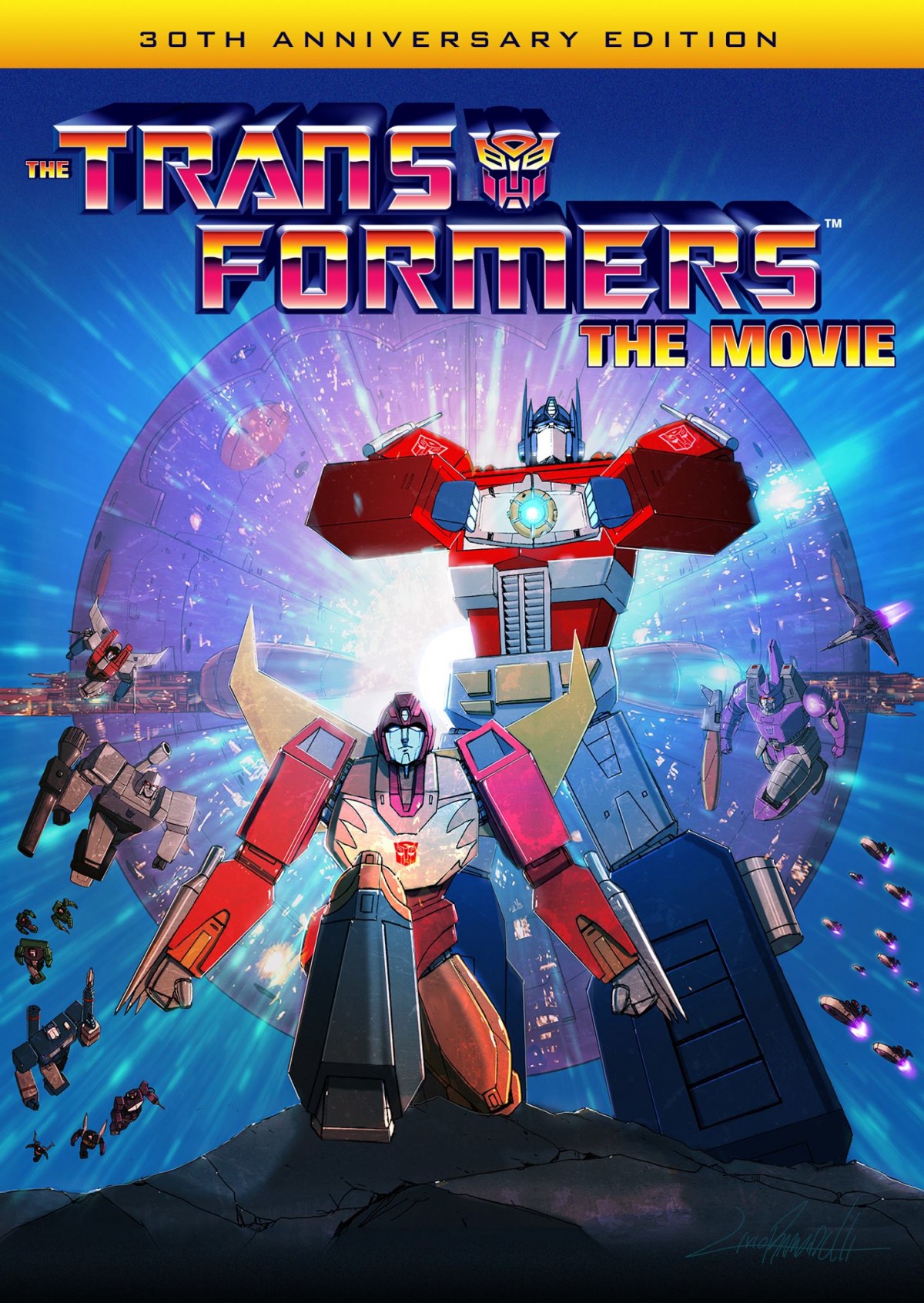 The sleeping beauty awakens. Thanks, Giada.
We'll be back soon for more adventures in Transformers podcasting.
Don't forget, the show only gets better if you tell us how. Drop us a review on
iTunes
and be sure to tell us what you love, what you hate, and what you want to hear!
Not on the show to give your take? Probably not, so don't forget to keep the discussion going on the
Seibertron.com Energon Pub Forums
by simply replying to this post!
Got a question for the Twincast? We take all of them, we just don't take them all seriously! Leave a question in the
Ask the Twincast
thread and, if it makes the cut, it may get read and answered on the show.
---
This article was last modified on Wednesday, June 15th, 2016 1:32pm CDT
Got Transformers News? Let us know here!
Most Popular Transformers News
Most Recent Transformers News
News Categories:
Toy News
,
Movie Related News
,
Cartoon News
,
Comic Book News
,
Site News
,
Rumors
,
Event News
,
Digital Media News
,
Collectables
,
Game News
,
Sponsor News
,
Site Articles
,
Store News
,
Company News
,
People News
,
Press Releases
,
Sightings
,
Reviews
,
Unlicensed Products News
,
Auctions
,
Transtopia
,
Interviews
,
Knock Offs
,
Collector's Club News
,
Editorials
,
Heavy Metal War
,
Podcast
,
Contests
,
Book News
,
Top Lists
Re: Twincast / Podcast Episode #146 "Happy Accidents" (1798011)
Posted by
RodimusConvoy13
on June 15th, 2016 @ 2:19pm CDT
Haha! I totally didn't even notice we didn't talk about MP Thrust. He's awesome! What else needs to be said!
Re: Twincast / Podcast Episode #146 "Happy Accidents" (1798193)
Posted by
RodimusConvoy13
on June 16th, 2016 @ 7:38am CDT
Just like James Roberts has playlists for each issue of More Than Meets The Eye, I believe this would be part of this episode's soundtrack:


Re: Twincast / Podcast Episode #146 "Happy Accidents" (1798886)
Posted by
lonrac
on June 19th, 2016 @ 4:26am CDT
Shomebody hash had a beer tooo many for thish podcasht
Try and get Claire (Rotorstorm) back to discuss the new MP Seekers, as she was the one who was polling for it,
and you need sir Jon3.0
because only he can say that...........
otherwise an enjoyable episode, and waiting to see reviews of 'super ginrai' before deciding on buying.
Re: Twincast / Podcast Episode #146 "Happy Accidents" (1801152)
Posted by
palmcd
on June 27th, 2016 @ 10:31am CDT
another great episode.
I don't mind you guys veering off topic because it is like an everyday conversation with my friends where we talk about 50 diffenrt things simultaneously that would start with something as simple as I like PBJ.
Re: Twincast / Podcast Episode #146 "Happy Accidents" (1802819)
Posted by
chuckdawg1999
on July 2nd, 2016 @ 7:49pm CDT
So, who's with me with getting GI Joe: The Movie on Blu Ray? To see that opening in full HD could be the greatest thing ever. Do you think Shout could release all the other Hasbro movies?
Re: Twincast / Podcast Episode #146 "Happy Accidents" (1804153)
Posted by
lonrac
on July 9th, 2016 @ 6:18am CDT
Yes Chuck, that would be so good,

GI JOE for blu ray

lets hear a 'Yo Joe' ( rather than the uk's version 'Full Force')
Re: Twincast / Podcast Episode #146 "Happy Accidents" (1804320)
Posted by
chuckdawg1999
on July 10th, 2016 @ 1:01am CDT
lonrac wrote:Yes Chuck, that would be so good,

GI JOE for blu ray

lets hear a 'Yo Joe' ( rather than the uk's version 'Full Force')
It was released on Blu-ray by shout factory but I wouldn't mind a re-release to go alongside TF:TM. I also would love a steelbook