James Roberts Interview with TMW Magazine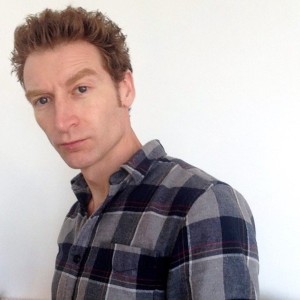 Thursday, April 14th, 2016 8:54am CDT
Categories:
Comic Book News
,
People News
,
Interviews
Posted by:
Va'al
Views:
41,972
Topic Options: View Discussion · Sign in or Join to reply
Fellow Seibertronian
AdamPrime
, also the editor for Toy Meets World magazine, has shared with us an interview they conducted on the publication with IDW Transformers writer James Roberts - which you can read in full below! Topics included range from writing techniques, to world-building, a relationship with Hasbro and IDW, and the possibility of a Rung toy (never, apparently). Check it out, and let us - and TMW - know what you think in the Energon Pub.
AdamPrime wrote:Hi guys and gals,

I'm the editor of Toy Meets World magazine. Recently we had the great honor of chatting with IDW writer supremo James Roberts. He's a proper gent, so I thought I'd treat you all to the full interview.

TMW issue #1 is undergoing a 'trial launch' right now, and is available at selected retailers in the south west. We're listening to feedback, and will tweak the mag slightly for the proper nationwide rollout in a few weeks' time. If anyone would like an issue, and there is

plenty

to read about (such as interviews with Simon Furman, Stan Bush and My Little Pony's Nicole Oliver; reviews of all the coolest toys and books; and tonnes of retro fun with TF, He-Man, Sega, Power Rangers and much more!) then please contact me and I can send one out in the post.

Anyway, on the the interview:

When did you decide that you wanted to be a writer? Was it always going to be in comics, or was that something you pursued later in your career?

I've always wanted to write fiction for a living, but not comics necessarily. And that's strange, I guess, because as a child I read comics to the exclusion of pretty much all else: Whizzer & Chips and Buster, then Marvel UK titles (including Transformers, of course), then 2000AD and what little Marvel US and DC stuff found its way to the Channel Islands. I was a member of an unofficial Transformers fan club – a group of pen pals, really – and even then, for most of the time at least, I contributed prose fiction rather than comic scripts. In my late teens I discovered authors like John Updike, Martin Amis, Graham Greene, George Orwell and Julian Barnes.

It's fair to say that the best TF writing has come from the Brits; previously, Simon Furman was considered the godfather of Transformers - were those big shoes to step into? Did he officially pass the torch?

Oh, I dunno – Nick Roche, John Barber and Mairghread Scott all write a mean TF story, and none of them are British. But thank you anyway! I was and am a huge Simon Furman fan – I'd hold him up alongside my more traditional literary heroes as being a formative influence – and I have him to thank for being a Transformers fan. More than the toys, more than the cartoon, more than the Marvel US material… if it wasn't for Simon's work on the British TF comic, we wouldn't be having this conversation. I got his autograph back in 1991, just after #75 of the American Transformers comic came out; he signed the comic for me. I got him to sign it again 10 years later, when I was promoting an unofficial TF novel I'd written; and 10 years after that, in 2011, I had him sign it a third time – and by then I was writing TF stories professionally, and he asked me (tongue in cheek, but still…) to sign something for him.

Simon's my TF dad, really. There was no "official" passing of the torch – I'm not sure how that would even work…! – but he did give me a copy of the script to the last Marvel US issue with a lovely note that essentially invited me to carry on what he started.

When you're writing a script, how do you keep to the page count for each issue? Do you supply the script that you feel is complete, and the artist squeezes it in to 20 pages?

No, it's more complicated – and time-consuming – than that. It's my job to break each issue down not only into pages, but panels. I have to work out the pacing and structure of each issue, how the story unfolds, how many panels I'll need to do a scene justice. It's a case of 'Page 1, Panel 1', then a description, for the artist, of what needs to go in the panel, and then the dialog that will go inside that panel. MTMTE is a dense comic – both in terms of plot and dialog – and a huge amount of my time is spent working out how best to tell the story over 20 pages. It's all planned down to the last detail.

Your stories are characterised by an incredible amount of world-building and backstory. You have also introduced concepts relating to Transformer anatomy and beliefs such as Rossum's trinity, the Guiding Hand and so on. Does Hasbro or IDW ever try and reign you in? Or are you allowed to add as much depth as you like to the characters and universe?

I'm encouraged to world-build – it's almost part of the job description. IDW, Hasbro and readers (I hope) want to see the Transformers Universe expanded and enriched. I'd only be reined in – and it hasn't really happened yet, touch wood – if I wanted to introduce a concept that was fundamentally at odds with what Hasbro felt Transformers was about, or if my editor thought, frankly, that it was a rubbish idea, or if anyone responsible for singing off my scripts feel that what I wanted to do was too… well, I was going to say "adult", but that's not what I mean. MTMTE has always operated on an adult level in terms of not talking down to its audience, and in terms of exploring mature themes.

MTMTE has an intriguing stance on politics, governments and social injustice. It makes for fascinating reading. Have you ever considered a place in Parliament?

I'm a political nerd and I do have strongly held beliefs about how society should be organized and how we could bring about a better quality of life for everybody. Maybe one day I'll take the plunge and put my money where my mouth is.

MTMTE threw out the concepts of 'goodies' and 'baddies'. The Autobots and Decepticons are revealed to just be people - whether it's Rodimus' crew, the Scavengers or Deathsaurus - under the badge they're all basically the same. We're dreading the day when the war starts again - will the peace (and MTMTE as a comic) last?

You're giving me too much credit. The decision to end the Autobot/Decepticon war was made by IDW's editorial team back in 2010, and John Barber and I had a year in which to prepare two ongoings – John's Robots in Disguise (now simply titled The Transformers) and MTMTE – which would explore postwar life in more detail. Neither John nor I knew how long the peace (and that's a relative concept; there's still lots of conflict in the Transformers Universe) would last. We didn't know whether fans would demand a return to war, or whether we'd find it difficult to set stories in peacetime for too long. But here we are, in Year Five of each of the ongoings, and the war is still officially over.

It's true that putting the war to bed has opened up a huge number of new storytelling avenues, most of them predicated on the idea that, once (overt) hostilities cease, and the red and purple badges are put to one side, you're forced to see each Autobot and Decepticon as a Cybertronian – as a character defined by something other than who they used to take orders from. As I say, it's opened up lots of new story possibilities. All that said, if the war started again – and it well might – that would mean MTMTE had to end. It would just create some interesting new tensions…

Have you petitioned Hasbro for a toy of Rung? We can imagine the packaging now - "Tranforms from ROBOT to ORNAMENT and back again!"

Ha! I've never petitioned Hasbro for anything. They do their thing and, from time to time, I learn that, for example, there's to be a Minimus Ambus figure, or that another of the Lost Light crew – Brainstorm, Whirl, Chromedome, whoever – is being re-released as a toy. I would LOVE Rung to have a toy, but I damaged the chances of that ever happening when I decided, early on, that he should turn into something which happened to have a very limited play value. You see the sacrifices I make for the greater storytelling good?

With MTMTE, you've taken a few obscure characters, and a few prominent characters, and really made them your own. Characters such as Rewind, Whirl and Ultra Magnus will never be the same. Did you set out to do this from the beginning? Did you think to yourself "Now's the time for Brainstorm to shine!!"

Kind of, I guess. I deliberately selected lesser-known G1 characters, but characters I was fond of, to accompany the Big Four (Rodimus, Magnus, Ratchet and Drift) that were at the center of MTMTE Season 1. Autobots like Tailgate, Skids, Swerve, Brainstorm, Chromedome and Rewind were attractive to me principally because they hadn't been explored in the past. They were recognizable (to more dedicated TF fans, admittedly), but they were almost blank canvasses. I knew that MTMTE – certainly in the early days – was all about secrets and hidden histories, and I couldn't tell those type of stories with A List characters who had appeared in IDW comics for the last few years, or with characters who had very well-established personalities. I'm immensely proud of the fact that, through MTMTE, these D-listers have become well-loved and well-recognised characters in their own right.

This may sound silly, but do you take voices into consideration when writing a character? Most people would claim to "hear" the voices in their head when they read. Do you ever give it much thought?


It's not a silly question and I do give it some thought, mainly because so many readers ask me "Who do you think X sounds like?" And I have to give a very dull – but truthful – response and say, "S/he has a British accent and sounds a bit like me." I have an imagination deficit in this regard, because I really don't 'hear' their literal voices. I do, of course, know their voices in terms of their character – what they would and wouldn't do, what they'd say, how they'd say it, the rhythms of their speech and so on, but I don't, say, write a line for Nautica and hear a certain actress's voice. But I know that many fans DO, and that's great!

Do you think that MTMTE, with its tales of space-faring derring do, has a wider appeal than regular Transformer comics? If something like Star Trek can have such universal appeal, there must be hope for Transformers. Could we see a TV version of MTMTE in the future, and would you want to be a part of it? Conversely, do you think its nature makes it LESS appealing to some Transformer fans?

MTMTE is an easy sell in terms of concept: a group of misfit Transformers head off into space in search of their mythical ancestors. It's a traditional quest story and, as you say, very much in the Star Trek tradition. That might give it a better chance with the casual reader – the non-Transformers fan - than other Transformers comics, but I don't know. Casual comic readers whose Transformers knowledge is informed by growing up in the 80s – people who think Transformers should be about Autobots versus Decepticons on Earth – may prefer something more in keeping with their childhood memories. I don't know. I think many people have a preconceived idea of what Transformers is about and sometimes that dissuades them from giving IDW's titles a chance; and unsurprisingly I wish more people would put such notions aside and pick up MTMTE or John's Transformers, because they'd be pleasantly surprised.

Can I see MTMTE transferring to TV? I don't know if I can see it happening, but I'd like it to. MTMTE almost reads as a TV show adapted for comics, with most of the stories being structured as if they were a 45-minute episode. And each story arc – the MTMTE fandom even calls them "seasons" – lasts about 22 issues.

If MTMTE ever transferred to the small screen I would love to be part of it. Even if I ended up hanging about making tea for the animators and actors.

TMW thanks Mr. Roberts very much for his time.
Credit(s): TMW
---
Got Transformers News? Let us know here!
Most Popular Transformers News
Most Recent Transformers News
News Categories:
Toy News
,
Movie Related News
,
Cartoon News
,
Comic Book News
,
Site News
,
Rumors
,
Event News
,
Digital Media News
,
Collectables
,
Sponsor News
,
Game News
,
Site Articles
,
Store News
,
Company News
,
People News
,
Press Releases
,
Reviews
,
Sightings
,
Unlicensed Products News
,
Auctions
,
Transtopia
,
Interviews
,
Knock Offs
,
Collector's Club News
,
Editorials
,
Heavy Metal War
,
Podcast
,
Contests
,
Book News
,
Top Lists
Re: James Roberts Interview with TMW Magazine (1781044)
Posted by
DeathReviews
on April 14th, 2016 @ 9:37am CDT
Why is Martin Short wearing flannel?
Re: James Roberts Interview with TMW Magazine (1781070)
Posted by
Microraptor
on April 14th, 2016 @ 10:45am CDT
You know they could've done Rung as a CW legends. His alt-mode would have a fold-out peg to be used as a gun and flip-out wings to pretend it's a spaceship.
Re: James Roberts Interview with TMW Magazine (1781297)
Posted by
misfire19d
on April 14th, 2016 @ 8:48pm CDT
Send one out in the "Post"? South (space) West? Sounds like an astro-turf fluff piece to me.
Re: James Roberts Interview with TMW Magazine (1781383)
Posted by
AdamPrime
on April 15th, 2016 @ 2:28am CDT
misfire19d wrote:Send one out in the "Post"? South (space) West? Sounds like an astro-turf fluff piece to me.
We welcome criticism of the magazine - from people who've bought a copy and read it. James Roberts was a pleasure to talk to and a real gentleman, and I'm sure he would want the wider Transformers fan community to be able to read this interview, regardless of where in the world they live.
I don't quite understand the above comment, or the user's objection to the use of the word "post" and the parsing of south west as two words (perhaps that's why I haven't been getting any of my mail).
It's been a long time since I've posted here, but I'll give you all the benefit of the doubt and assume that my efforts were appreciated by the (non-vocal) majority.
Anyway, mags are available to pick up from an ever-growing list of retailers in the south west (just about every independent comic shop in Exeter, Plymouth, St. Austel and Bristol) - Seibertronians from the rest of the country are invited to email me (you can get in touch through our website or Facebook) and I'll pop one in the post. We're asking £3.99 for each issue; that gets you free postage, 68 advert-free pages in full colour, a glue-bound spine (no staples!) and thick, glossy interior paper stock.
Seibertronians from distant lands are also welcome to order a copy, but I won't be able to absorb the postage cost.