Machinima Transformers Power of the Primes Episode 7 'Consequences' Now Online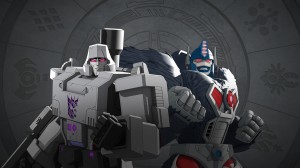 Tuesday, June 12th, 2018 12:40AM CDT
Categories:
Cartoon News
,
Digital Media News
Posted by:
Va'al
Views:
9,896
Topic Options: View Discussion · Sign in or Join to reply
It's Tuesday again, Seibertronians, and you all know what that means! The next episode of Machinima's Power of the Primes animated series has been uploaded and is ready to be viewed
The episode can be watched on Go90
here
, or for viewers outside of the US, it is available on the Prime Wars Tumblr
here
. After you've watched the episode, share your thoughts with other Seibertronians in the Energon Pub Forums, and stay tuned for our review of the episode coming soon too!
Megatron finally figures out Megatronus' plan, but fears it may be too late to stop him when Megatronus arrives to claim the Requiem Blaster for himself.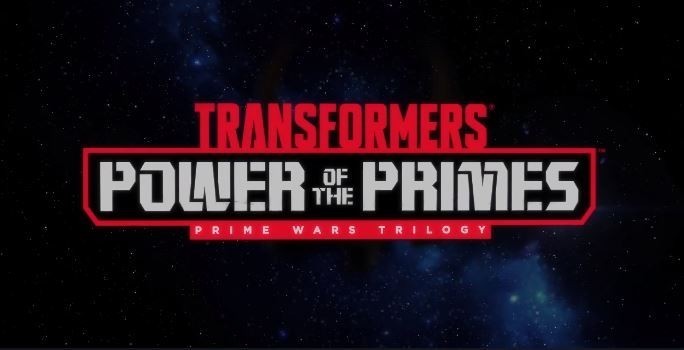 Credit(s): Machinima
Most Popular Transformers News
Most Recent Transformers News
News Categories:
Toy News
,
Movie Related News
,
Comic Book News
,
Cartoon News
,
Site News
,
Rumors
,
Event News
,
Digital Media News
,
Collectables
,
Game News
,
Sponsor News
,
Store News
,
Company News
,
Site Articles
,
People News
,
Press Releases
,
Sightings
,
Reviews
,
Unlicensed Products News
,
Auctions
,
Transtopia
,
Interviews
,
Knock Offs
,
Editorials
,
Collector's Club News
,
Heavy Metal War
,
Podcast
,
Contests
,
Book News
,
Top Lists
Re: Machinima Transformers Power of the Primes Episode 7 'Consequences' Now Online (1964510)
Posted by
Burn
on June 12th, 2018 @ 4:57am CDT
Dialogue ... so much shitty dialogue ...
Re: Machinima Transformers Power of the Primes Episode 7 'Consequences' Now Online (1964551)
Posted by
Stormtalon
on June 12th, 2018 @ 8:46am CDT
[size=150]It feels like every Machinima series shows three or four episodes of a standard 21 minute per episode, 13 episode series.

I really should dunk on Power of the Primes harder, but there is so little there its too small a target. The only part I'm close to feeling bummed about is Overlord. That was a backstory I could have stood watching. How did he lead the Decepticons? How did he lose to Megatron? How did he fall in with Unicron? And if Megatron had to wrest power from someone like Overlord, why would he put up with Starscream for any amount of time? Now we'll never down.

Rest will sweet Overlord may a chorus of... (In keeping with Machinima's style of storytelling, the quote will be continued net week.[/size]
Re: Machinima Transformers Power of the Primes Episode 7 'Consequences' Now Online (1964552)
Posted by
william-james88
on June 12th, 2018 @ 8:51am CDT
Bronzewolf wrote:I
This episode made it very clear that the action and fight scenes are the best part of this series by far. They're directed and choreographed well, and flow extremely smoothly.
I could not disagree more. Its what I find worst. Take the previous episode (the one whose review I am quoting) and that scene of Rodimus Unicornus just punching on repeat. It is just all kinds of boring and lazy and it doesnt even look like he is hitting anything.
Another really crappy part about the action is how they break it up. So you have this big fight with Overlord and then in the middle of it, you have windblade talking as if there is no fight going on. You dont hear the githing sound effects, its justa talking scene with widblade. And then 2 mins later we see the fight continuing.
Its just all kinds of terrible.
Re: Machinima Transformers Power of the Primes Episode 7 'Consequences' Now Online (1964563)
Posted by
Sabrblade
on June 12th, 2018 @ 10:15am CDT
Sorry about not posting any links last night. I got in very late from my flight back home from RoboCon and I just needed to get right to sleep.

Anyway, this episode.

How is the rest of the library not blasted to smithereens if one shot from the blaster blasted that huge dent on the side of the planet? In fact, we see how big that dent is, yet when we cut to the closer shot of the surface near the library, that part of the dent looks much less wide and deep than the enormous dent seen from space.

Grimlock giving Megatron a hug, trying to be funny... It's like they can't decide if they want super grim and serious Marvel Grimlock like he was at the beginning of this show, or silly and comedic Cartoon Grimlock like now.

The Closed Captions typo Grimlock saying "Megatron not bad" as "Megatron not mad".

It's like, Megatron's been so serious in this show since it started, that whenever they try to bring back the snide and sarcastic quips that made him enjoyable in the previous two series, they keep having him say them with such dead serious tones that they just don't sound fun anymore. He's too grim now even when trying to crack wise.

Megatron's line of "Any useful clues..." to Perceptor is mis-captioned as "Many useful clues..."

Okay, there is admittedly a subtlety to Mark Hamill's performance that suggests that he's trying to do a decent job with his dialogue, but the animation on Megatronus's face never ever changing it from resembling anything beyond stoic unemotional boredom completely betrays any of Hamill's attempts to give any kind of emotion to the character.

Wait, did Megatronus not know that Unicron could speak through Rodimus via the Matrix of Chaos, when Megatronus was the one who gave it to Overlord (who used it on Rodimus) in the first place?

Huh, Rodimus Cron's altmode is still his Hot Rod car altmode. Guess that means he's less Rodimus Unicronus and more Nemesis Hot Rod.

Daggonit! They kept that stupid thing from the Covenant book about Solus having become the Well of All Sparks (renamed just the "Well of Sparks" here) when she died! The woman of the group becoming Cybertron's babymaker is dumb no matter what continuity it's in.

Okay, I did give a small chuckle to Megatron's unenthusiastic "Fine. Let's go save the universe... I guess."

But not at his "Fine. If it'll get you all to shut up," since that came right off the back of a rather unpleasantly moody speech about not leading anymore, and still had a touch of his jaded moodiness in it.

That last line of "Oh, Optimus... If you could see me now..." With this writing, I half expected it to be followed by a brief bit of Primal looking at him or saying "...I can," as though to knock on his also being named "Optimus".
Re: Machinima Transformers Power of the Primes Episode 7 'Consequences' Now Online (1964594)
Posted by
Rodimus Knight
on June 12th, 2018 @ 12:24pm CDT
I hope I don't misquote this one but my favorite Megatron line was
"oh good, I get to kill another Prime."
Re: Machinima Transformers Power of the Primes Episode 7 'Consequences' Now Online (1964687)
Posted by
Ultra Markus
on June 12th, 2018 @ 10:17pm CDT
i would bet that we wont see optimus primal as optimal optimus in this