Seibertron.com Transtopia Roundup! August 2019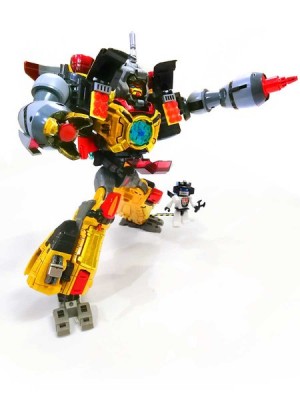 Sunday, September 29th, 2019 11:26am CDT
Categories:
Site News
,
Site Articles
,
Transtopia
Posted by:
D-Maximal_Primal
Views:
44,143
Topic Options: View Discussion · Sign in or Join to reply
Another Month, another round of fantastic homemade work from the many Seibertronians who give their time and effort to create some awesome pieces of fiction, art, and tutorials for all of us to enjoy! Check out what all hit our Transtopia Section in August of 2019, and let us know what you think of it all below, or in the threads that each piece comes from!
Fan Fiction
Home to the creative authors of Seibertron.com's Transtopia
Transformers Titan: Awakening
Primus444
In the central command center stood a strong, powerful looking red and blue mech who stood taller than most of the Autobots on the station. Bright blue eyes shined behind crystalline optical lens as they stared out into the vast black expanse of outer space, past the gaseous orange hue of the planet Opulus; eyes that have seen friend and foe alike die in the midst of battle over the past 4 million years. His most defining feature was a silver face plate in place of an actual mouth, which was almost as much of his personal symbol as the ancient relic he held within his chest. He displayed a serenity rarely exhibited by seasoned military commanders, though his thoughts were anything but serene, and he emanated a presence that was both regal and strong, a subtle aura that demanded respect from his peers, but also drew them in.
If you like this story, you can find other chapters of the story in our Fan Fiction forum as well!
Transformers Resolute
1984forever
"Where are we headed, Prowl?" inquires Hound.

"Portland. To pick up two more team members... Spike and Sparkplug Witwicky."

Traffic is sparse due to a shortage of available gasoline. We make it to our destination in record time.

"Cool Boombox!" Spike exclaims when he spots Blaster in my backseat. "Can I have it?"

"Say what!? Listen up you little wannabe Quintesson—owning other sentient beings is illegal! And that's spelled with a capital ill!"

"Oops, Sorry! I didn't know you were ah, sentient."

"Try askin' next time, li'l man."
Prime Effect 4
Apollo-XL5
'The breeze was soft and calm as it brushed the long grass which then gently moved in a unified effect, looking like an ocean at peace as Ser-Ket took in her surroundings. The Predacon found herself standing a valley that seemed to spread out all the way to the mountains in the distance, with two moons overhead that were surrounded by hundreds of thousands of stars. It left the Femme breathless as she enjoyed the peaceful sight, with her spark completely calm and tranquil.

But it was not meant to last as a sudden gust of wind blew through the valley, making all the greenery wither and die immediately. Ser-Ket could not believe it as she took a step back at the horrifying sight of the valley transforming around her while storm clouds gathered overhead, blotting out the night sky and darkening the entire area.
The Rough Draft
AllNewSuperRobot
Silence grips the chamber. The Assembly gather in the ruin of a once grand hall. The remnant of a shining pillar, at the centre of the capital city of Quintessa III. That however, was before the War. Before the combined might of the Autobots and Decepticons united the universe against the Quintessons.

Revealing the secret of their near universal manipulation and propagation of endless divisive conflict. The Assembly had fled from one safe haven to the next. The united front had set about the eradication of the clandestine and pervasive threat. The Transformers themselves were not present at this time however. Their own war had reached its endgame on Planet Nebulos. Some individual Cybertronians would assist the newly christened Galactic Alliance, but their numbers did not exceed half a dozen.
Photo Blitz
This is where you can post your pictures of Transformers in whatever fashion you like.
Leokearon's digibashes
Leokearon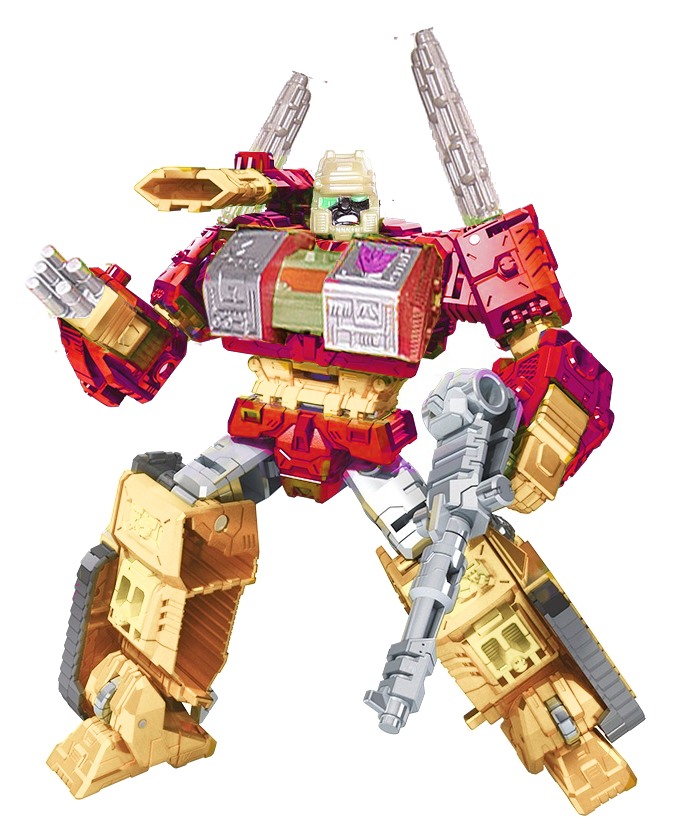 Madeus Prime: Autobots and Decepticons Living Together!
Madeus Prime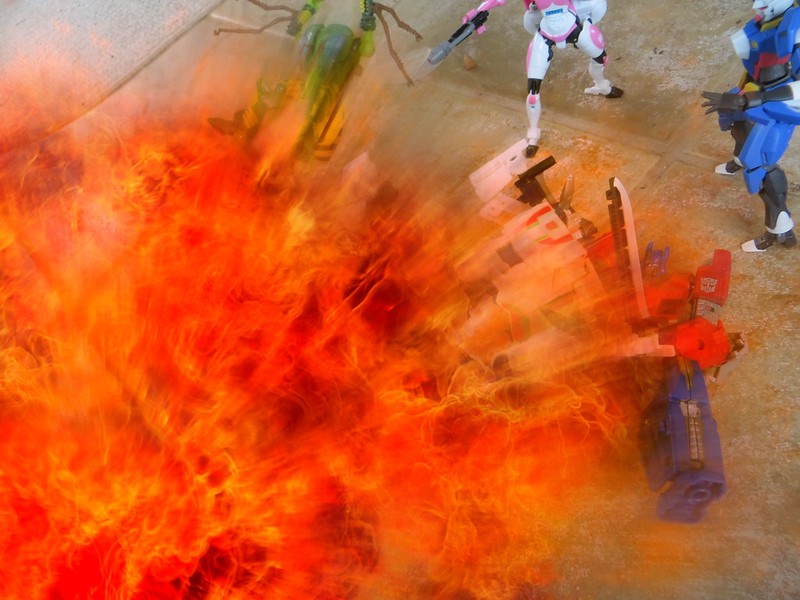 Hear the Bots & Cons Sing, Buy their albums
MagnusLabel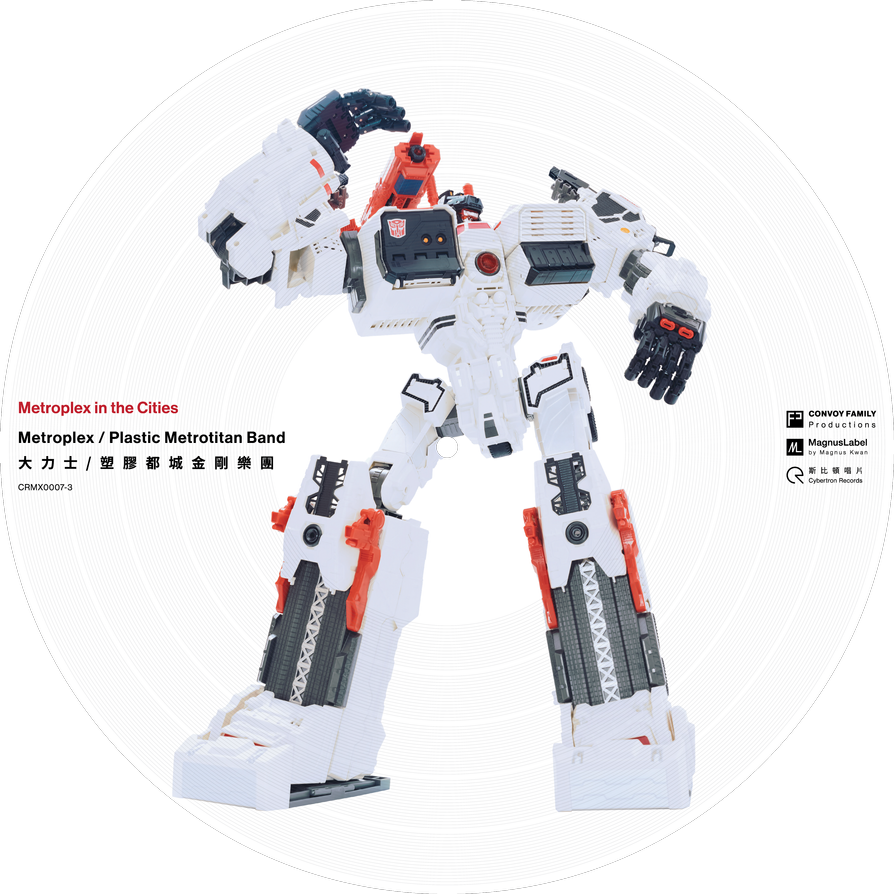 Customizations
Post all your customized Transformers here. Whether it's a small mod or a true kitbash, we'd love to see it!
ZeldaTheSwordsman
is looking for parts and measurements for a leader Dark of the Moon Ironhide. If you can help Zelda please go to the thread!
Lunatic Prime
is looking for some ideas related to kitbashing a Transmetal Scourge with a helicopter bot. If you can lend Lunatic a hand or idea, head on over to the thread!
Rogue-Primal
wants to remove some insignia's from some figures, if you know how to help them out, please head on over and give them some advice!
alphasnake73
is looking for some assistance with custom seeker wings for a Seeker Combiner. If you can lend them a hand, click their name and help them out!
Thirteen Primes Project
Latebrus-K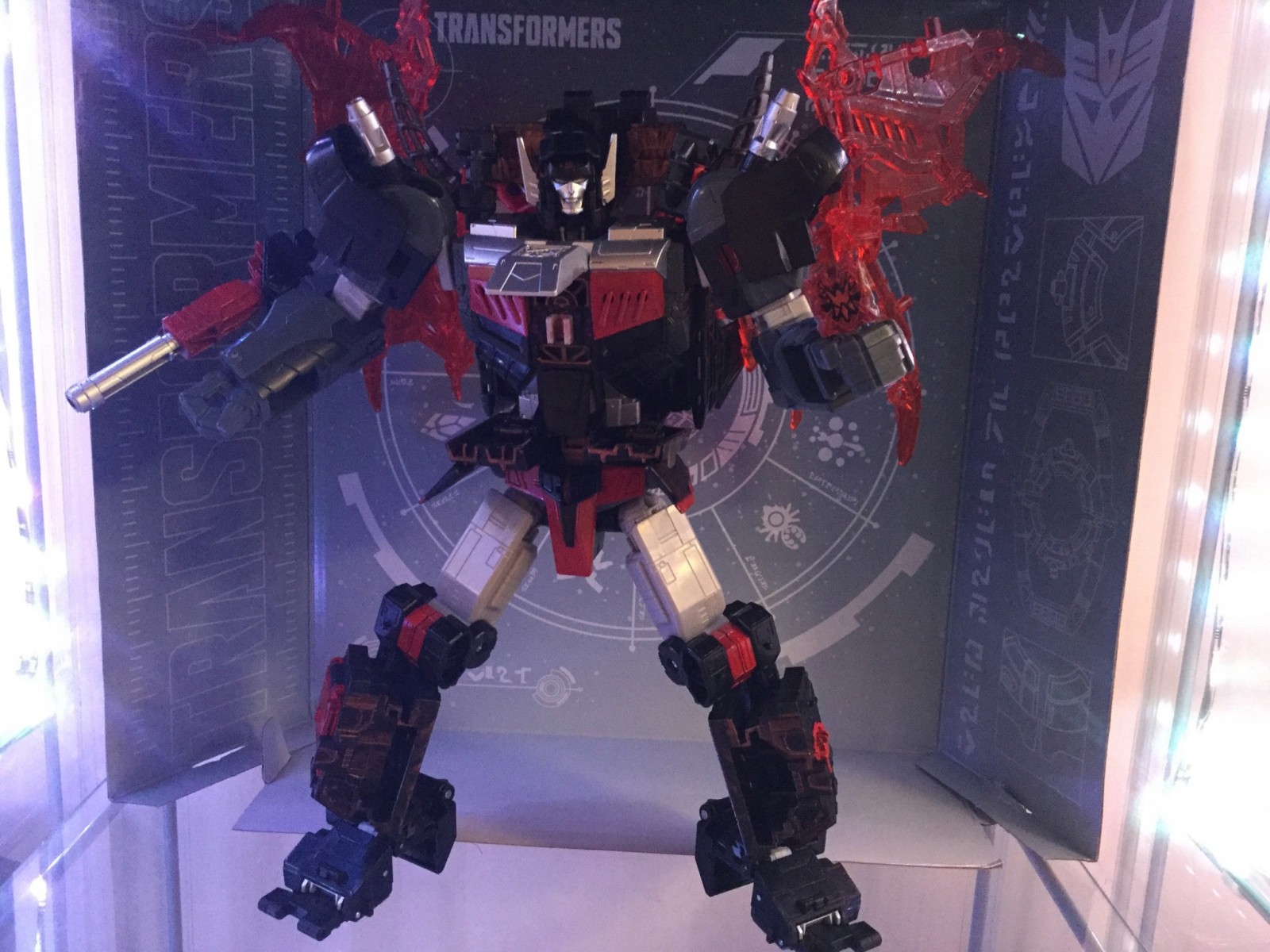 Lego Triple Changer Broadside Version 2
alanyap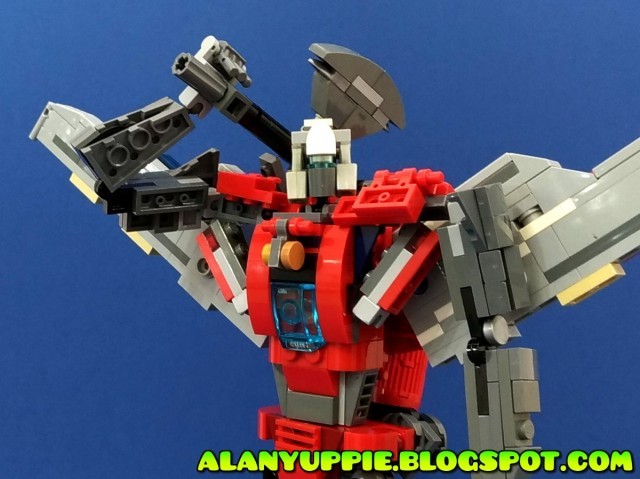 Iacon Customs by Lunatic Prime
Lunatic Prime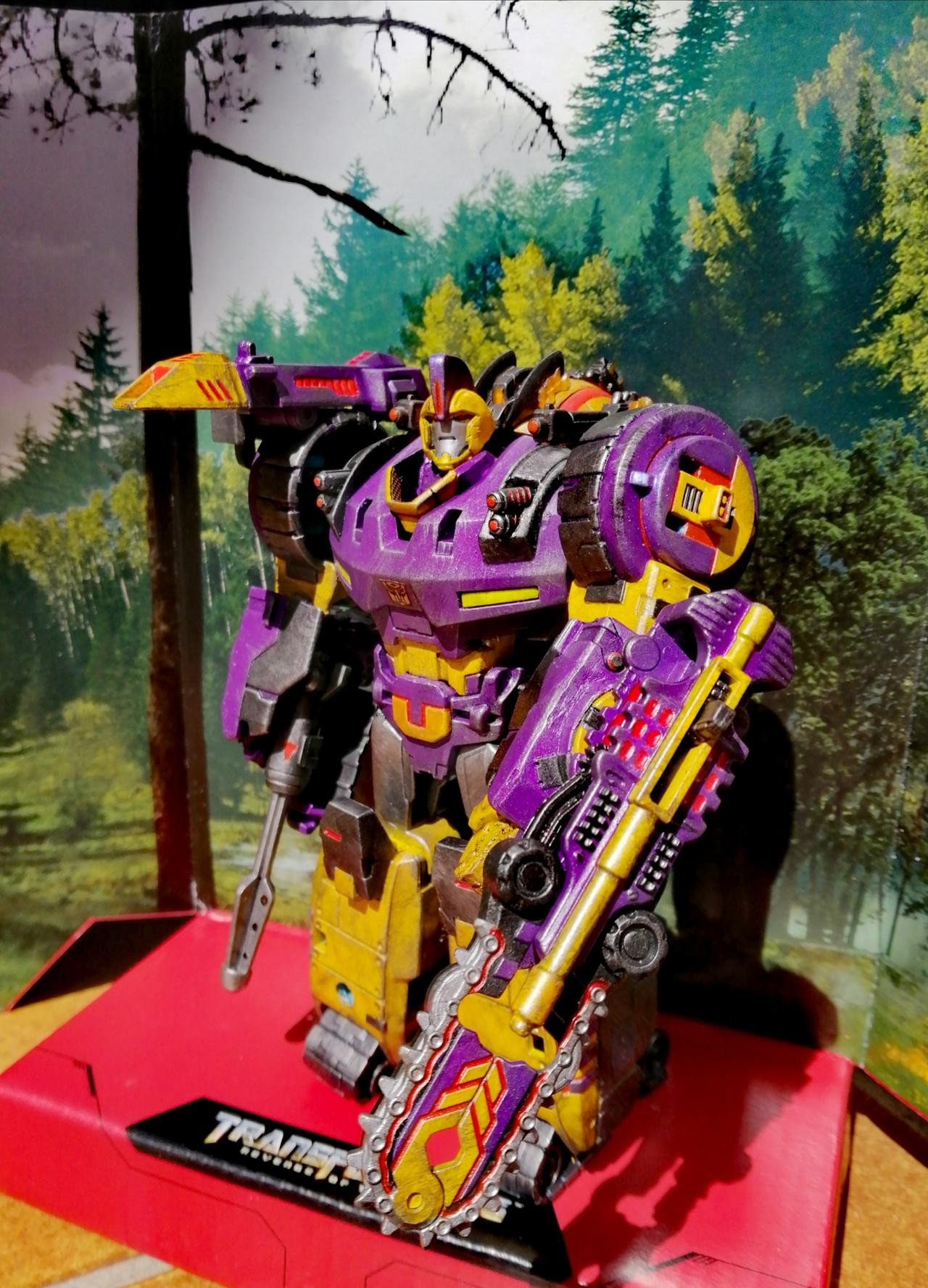 Not Perceptor Built from Lego Set 70892
alanyap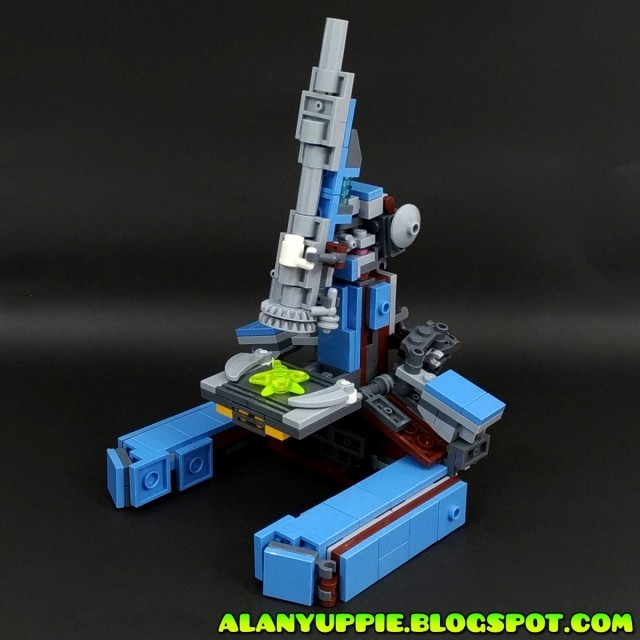 Custom Titans Return Minerva
ZeldaTheSwordsman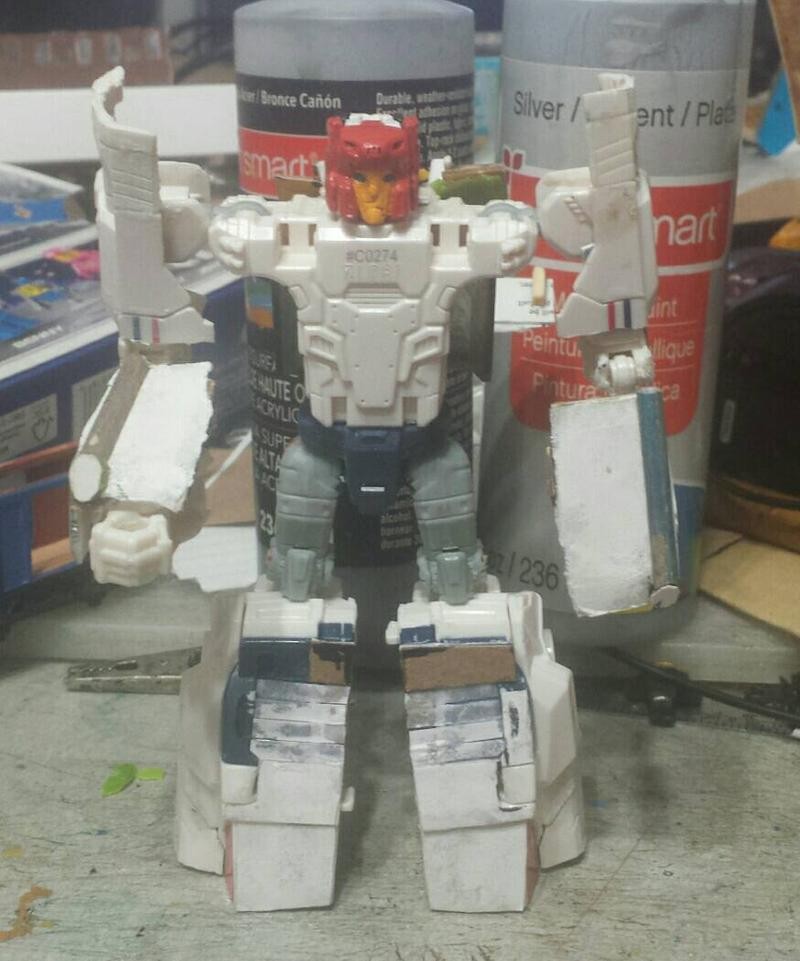 Omega Supreme the Ark
ebay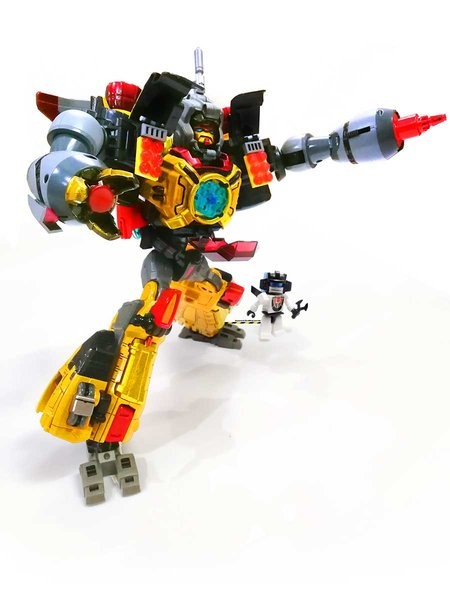 TR Hot Rod and Siege Firebolt repainting and midding
ZeldaTheSwordsman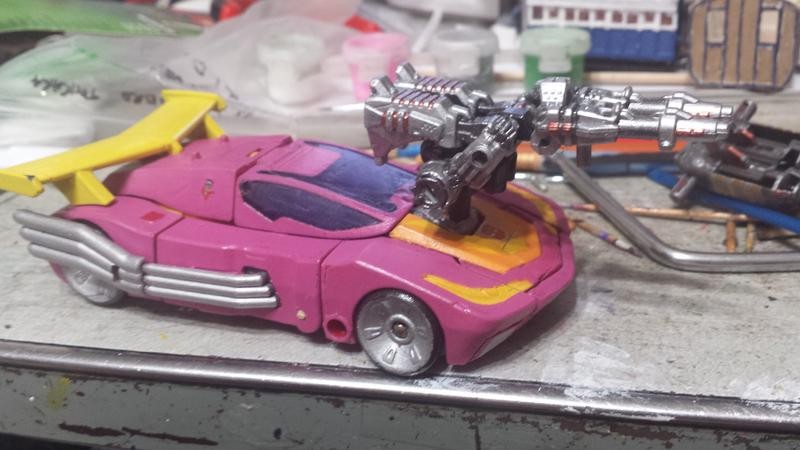 Siege Jetfire Battle Worn Re-Paint
indrox1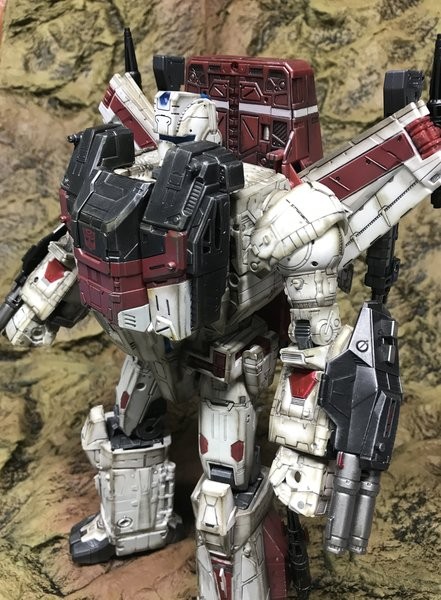 Fan Artwork
Did you create some original artwork? Post it here!
Krixsix's Gallery
[url]Kriksix[/url]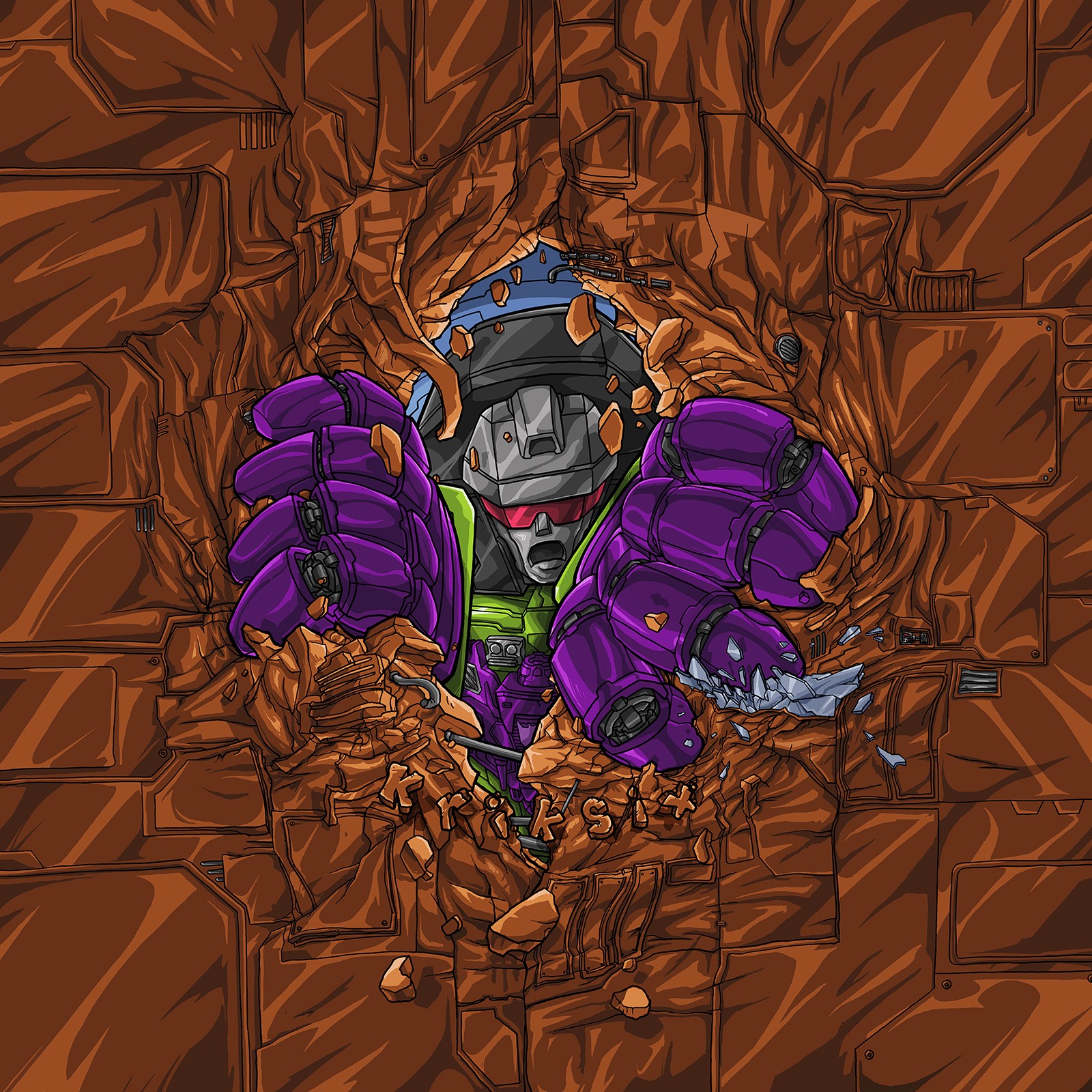 Silly's 3D Models and Drawings
[url]Underyourcloset[/url]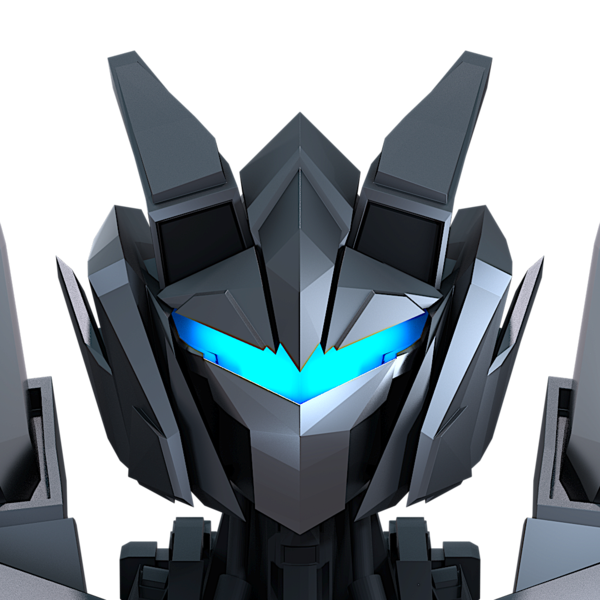 Transformers Energon Optimus Prime fanart
mech_dh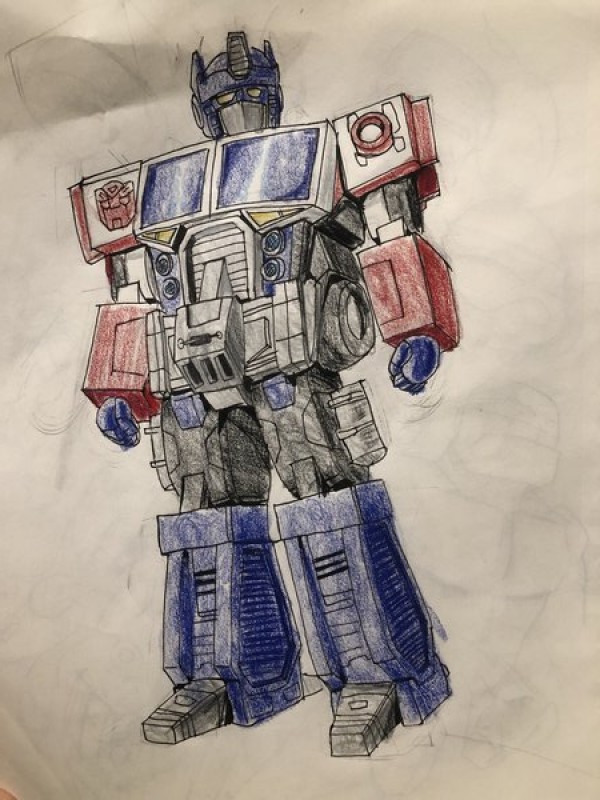 My G1 Roadbuster fan Drawing
mech_dh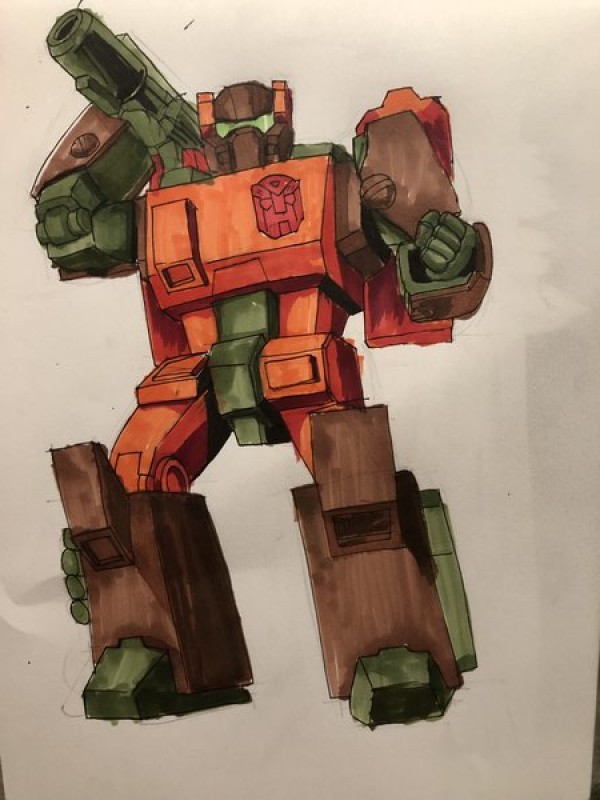 fan designed transformers part 3
deceptispoon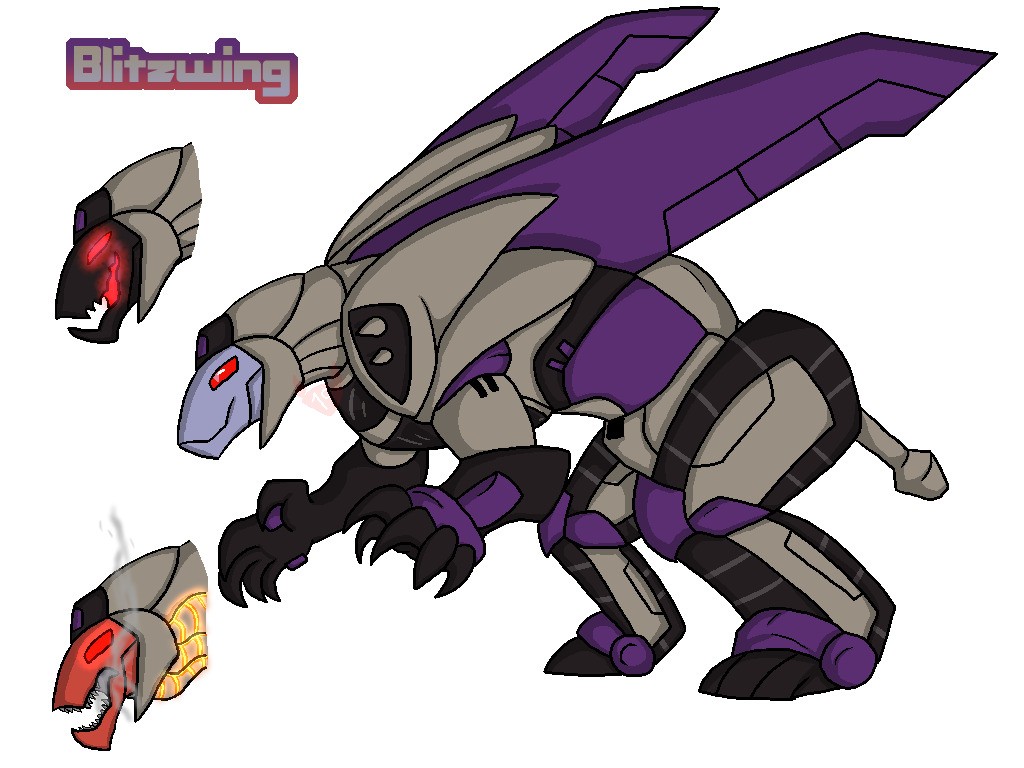 My little blender projects
Jazz813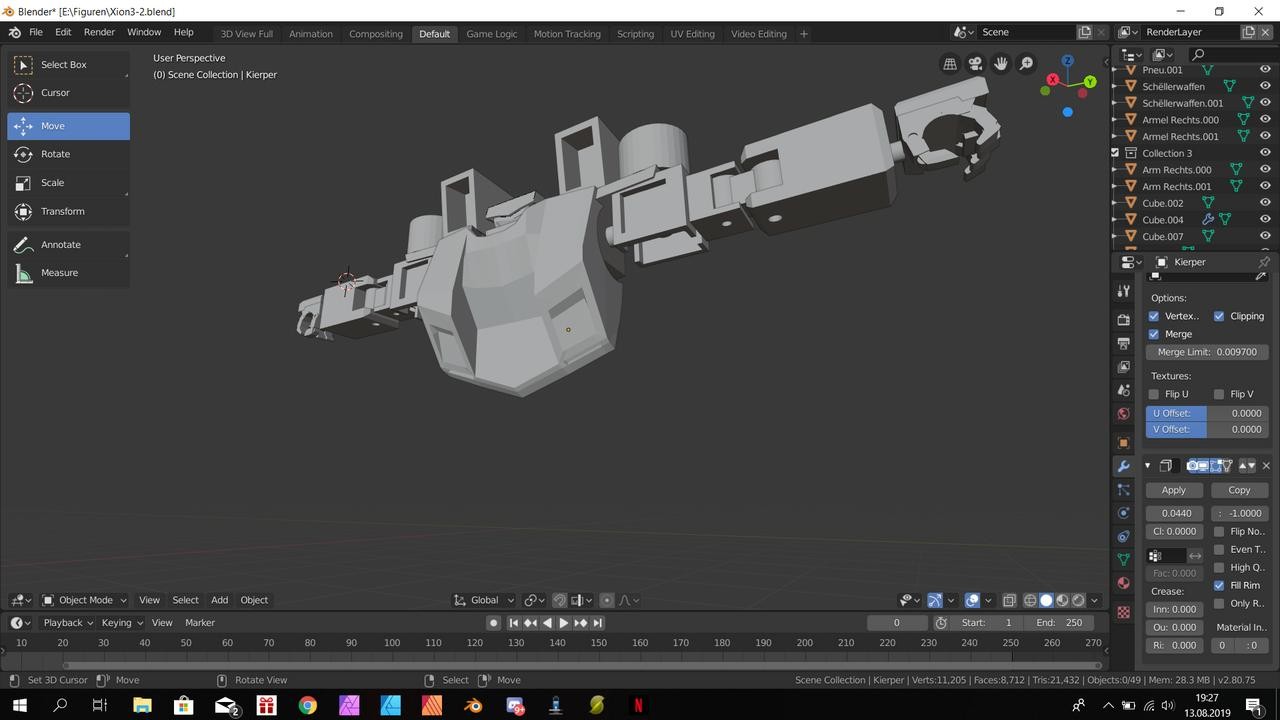 Blueprint sketch for Metroplex ship mode (input wanted)
Flashwave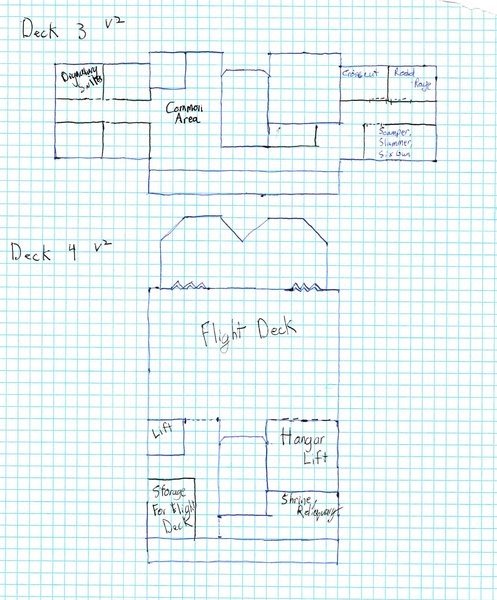 And that's it for the month folks! Like what you see or read? Be sure to leave a comment and let our creators know! Looking to share your own creations? Please do! We'll be back in a months time for the next round up from our Transtopia forums!
Credit(s): Creative Minds of Transtopia
---
Got Transformers News? Let us know here!
Most Popular Transformers News
Most Recent Transformers News
News Categories:
Toy News
,
Movie Related News
,
Cartoon News
,
Comic Book News
,
Site News
,
Rumors
,
Event News
,
Digital Media News
,
Collectables
,
Sponsor News
,
Game News
,
Site Articles
,
Store News
,
Company News
,
People News
,
Press Releases
,
Sightings
,
Reviews
,
Unlicensed Products News
,
Auctions
,
Transtopia
,
Interviews
,
Knock Offs
,
Collector's Club News
,
Editorials
,
Heavy Metal War
,
Podcast
,
Contests
,
Book News
,
Top Lists
Re: Seibertron.com Transtopia Roundup! August 2019 (2039857)
Posted by
D-Maximal_Primal
on September 29th, 2019 @ 11:27am CDT
It was very hard to choose a cover image for this roundup, there were several pieces of art and customs that really stood out!