Transformers: Earth Wars This Weekends Event: Team Up!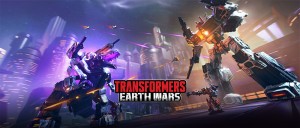 Wednesday, June 12th, 2019 2:30PM CDT
Categories:
Event News
,
Game News
,
Press Releases
,
Digital Media News
Posted by:
00Stargrave00
Views:
8,549
Topic Options: View Discussion · Sign in or Join to reply
Greetings and Happy Wednesday fellow Seibertronians! By the almighty amalgamations of Nexus Prime it's time for a Team Up! Direct from Space Ape we have the rundown of this weekend's event, Team Up! offering all manner of amazing alliance rewards. New G1 power ups, new league titles, and of course, the TITANS!
If you played last weekend's anniversary event you no doubt earned a few bot power ups. Well now it's time to put them to the test.
Grab your mobile devices and log in this weekend and play a few rounds with your digital Transformers collection.
Bah-weep-graaaaagnah wheep nini bong!
5 Star Shards
event this weekend! And find out what
Prime League
is!
Team Up!
Gather your Alliance members and take part in this weekend's event to win guaranteed prizes:
- Up to
600 5-Star Crystal Shards
- Up to
900 4-Star Crystal Shards
- Up to
1200 3-Star Crystal Shards
- Up to
3000 Premium Shards
- Up to
3,000,000 Energon
and
Alloy
- Up to
30,000 Spark
Event type
: Alliance Totaliser
Start Date
: 14/06/19 10:00 UTC
End Date
: 17/06/19 10:00 UTC
Prestige Allowed
: 60
Bonus Experience
:
Triple XP!
How to Participate?
Reach HQ Level 4 and Join an Alliance!
Tap the

Event button

!
Select an

Event Battle Zone

to fight in!
Win your battle and gather Battle Points!
Collect prizes!
Event Battle Zones
Totaliser Prizes
New War League: Prime League
Later next week we will be introducing a new war league
Prime League
above the current highest
Cybertron League
.
This league is a bit different than the current leagues. The difference is that in every war battle in this league, special effects will apply to the defenders' buildings. Effects that can vary from an increase in HP or DPS to increased speed, or range of the defences.
The League effects will usually change every other month and will be clearly displayed in the war declaration screen and in the Battle/Scouting screens.
We will also be tracking the war wins for
Prime league
separately, to highlight how alliances are handling this new challenge and who is the best at it. You will be able to see these wins in the Alliance Info Page and also as a new field in the Wars Won leaderboard.
We are also planning on having a seasonal tally and highlight which alliances have won the most
Prime League
wins during that season. These seasons will match the change of League effects and will be clearly communicated in advance before they start. More details on this later.
League Promotion
Since we know that this additional challenge is not for everyone, we will not be automatically promoting alliances to this new League after winning in
Cybertron
. Instead, the Alliance's officers will get the option to promote to
Prime League
after winning a war in
Cybertron
.
In the Alliance war screen, officers will now see the above, with information of the
Prime League
's effects and the option to Promote or continue fighting in
Cybertron
. This promotion option will only be available to go into
Prime League
for now. The rest of the leagues will still use the automatic promotion system based on wins.
The new
Prime League
will go live
next Thursday on the 20/06
!
War History
With the newly updated war league, we also wanted to bring a much-requested feature. The ability to check the war history of the alliance.
On the Alliance info screen for each alliance, you will get an extra
War History
tab. In this tab you can check the wars this alliance has taken part in the last 15 days, with details about the opponents and which league the war took place in.
Also if this is your own alliance, you will be able to tap on each war and open the alliance leaderboard for that war with detailed information of member attempts and scores. This feature will be available this Thursday with the content release.
For more details on this
new League
join us in our Stream
this Thursday
!
Titans: Hall of Fame
The great cityformers known as
The Titans
bounded into Raids last week and you rose to the occasion! We hope that you enjoyed the introduction of these devastating new foes as an exciting new addition to Raids!
Congratulations to the alliances below who exerted the least amount of attacks to take down the mighty
Titans
and have earned a spot in our
Titans: Hall of Fame
!
Autobots
1 - Prime Union
2 - Primus
3 - TF Cybertron Ops
4 - TF ILLICIT OPS
5 - PRIME DINOBOTS
Decepticons
1 - Scorched Earth
2 - SCORCHED MOON
3 - Darkness Within
4 - Scorched Unicron
5 - stonecutters
New G1 Power Cores
Starting later this week, the following bot duplicates have a chance to drop the
newest G1 Power Cores
.
Each of these
G1 Power Cores
will give them a
classic look
and
unique abilities
!
G1 Laser Optimus & G1 Armada Megatron:
Give these G2 Leaders an exclusive G1 look! Also increases their Special Ability damage and generates a shield which absorbs 20% of all damage for 15 seconds.
G1 Silverbolt:
Boosts Regular Attacks damage and every 20 seconds your attack stuns your target for 5 seconds.
G1 Drag Strip:
Increases Special Ability damage and on attack, makes a decoy that has 30% of your health.Triggers every 15 seconds.
G1 Skydive:
Damage Reduction from Laser Turrets and Beam Lasers. While attacking, every 15 seconds you disappear in a halo and restore 7% health.
G1 Nightbird:
Increased health. While attacking, every 15 seconds you do a retreating backflip and restore 7% health.
G1 First Aid & G1 Hook:
Increases the power of your Heal Beam and gives you a 25% Move Speed boost.
The challenge battle to get a taste of these
new G1 Power Cores
will be available via in-game newsfeed!
Under investigation
Here are the issues reported that we've been investigating:
Game will sometimes crash after doing a raid attack

This issue is caused by using the last boost of a certain type in a previous battle and then immediately after that try to scout a base. The boost will still be available in the next battle that you go in and the game will crash you out at the end of that battle, invalidating your attack.


Slash

/

Rippersnaper

is following OP bots, that are not near them after coming out of their ability

Reports on

Skylynx

&

Blitzwing

not able to do combo an explosion when a target is still under the effect of Plasma Shroud

We have seen mention of this issue but would like to get some more reports so that we can investigate.
These are just some examples of the reports that we've received from you and we continue to work hard to improve your experience with the game every day.
We would like to thank you for your time and patience, and if you have any issues to report, please get in touch with us here:
support@transformersearthwars.com
. Alternatively, you can reach out to us in game via
Menu > Community > Contact Support
.
Bug Fixes
The following fixes went live!
Star Saber

&

Deathsaurus

didn't cause damage with their ability to

Shock towers

and the

Shield Generator

This issue was fixed on Monday with a content push


5 star

Rodimus Prime

's special Ability VFX now looks the same as other level's.

This issue was fixed on Monday with a content push


Bots would sometimes walk away from buildings after doing one attack.

This issue was also fixed this Monday
Twitch
Transformers: Earth Wars is about to get
Prime
! Oil up your metal-punching bag of knuckles because this week we are talking about Alliance Wars.
Join
Ioannis
,
Deb
,
Fabien
and
Jairo
who will be talking about game improvements, new features, upcoming bots and more!
Next stream will be LIVE
Thursday, June 13th @4pm UTC
!
Follow us on Twitch

Twitter

Facebook
Instagram
YouTube

Twitch
Please keep in mind that any of the information in this newsletter could be subject to change without notice.
Copyright © 2019 Space Ape Games. All Rights Reserved.
TRANSFORMERS and all related characters are trademarks of Hasbro and are used with permission.
© 2015 Hasbro. All Rights Reserved.
Privacy Policy
|
Terms of Service
|
Unsubscribe
Credit(s): Space Ape
Most Popular Transformers News
Most Recent Transformers News
News Categories:
Toy News
,
Movie Related News
,
Comic Book News
,
Cartoon News
,
Site News
,
Rumors
,
Event News
,
Digital Media News
,
Collectables
,
Game News
,
Sponsor News
,
Store News
,
Site Articles
,
Company News
,
People News
,
Press Releases
,
Sightings
,
Reviews
,
Unlicensed Products News
,
Auctions
,
Transtopia
,
Interviews
,
Knock Offs
,
Editorials
,
Collector's Club News
,
Heavy Metal War
,
Podcast
,
Contests
,
Book News
,
Top Lists