Twincast / Podcast Episode #257 "Who Will Rule the Galaxy?"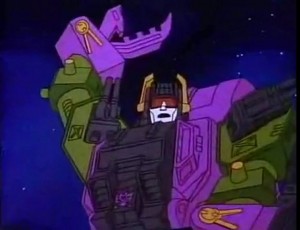 Sunday, August 16th, 2020 3:03pm CDT
Categories:
Site News
,
Digital Media News
,
Podcast
Posted by:
xRotorstormx
Views:
48,068
Topic Options: View Discussion · Sign in or Join to reply
The Seibertron.com Twincast / Podcast is back with Counterpunch, Scotty P, Tigertrack (until his network defeats him) and Rotorstorm as they stoke the fire and fan the flames of all the latest reveals, rumors and reviews in the Transformers universe. Scorponok's arrival also leads us into some laid back toy talk that looks at the latest stuff you might have - or be on the hunt for.
Episode #257 "Who Will Rule the Galaxy?" is available directly and in our RSS Feed, and should appear on Apple Podcasts, Google Play, and Stitcher Radio within 24 to 48 hours of when you see this news post.
Here's what we discuss in this episode:
The Micromasters continue their reign in Transformer Earthrise as Hot House is the latest Generations Select figure to be unveiled during Hasbro's new Transformers Tuesday event.





The team talks about what other Micromaster bases they'd want to see in Generations.

Up next, Earthrise Scorponok has finally made its way onto some store shelves/online and into the hands of most of the crew.





Knok and Skar's companion, Doubledealer, Sky Lynx, and even more Micromasters round out the feedback on Earthrise's second wave.





Next up, we dive into IDW's Transformers Galaxies issue 7 and issue 8. Kind of. There's sadly not much to say.





In a new topic titled "hunting season", the cast shares what they're on the lookout for. To find what they want, they'll need a little obscurity, a little completionism, and a lot of luck.

We close out this episode with an entertaining round of bragging rights. Enjoy!
|
Love us?

Hate us?

Extra Super Love us? Drop us a review on Apple Podcasts or on your favorite podcatcher.
|
|
Want to keep the discussion going? You can do so by simply replying to this post!
|
|
Got a question for the Twincast? Ask the Twincast.
|
---
Got Transformers News? Let us know here!
Most Popular Transformers News
Most Recent Transformers News
News Categories:
Toy News
,
Movie Related News
,
Cartoon News
,
Comic Book News
,
Site News
,
Rumors
,
Event News
,
Digital Media News
,
Collectables
,
Sponsor News
,
Game News
,
Site Articles
,
Store News
,
People News
,
Reviews
,
Company News
,
Sightings
,
Press Releases
,
Unlicensed Products News
,
Auctions
,
Transtopia
,
Interviews
,
Knock Offs
,
Editorials
,
Collector's Club News
,
Podcast
,
Heavy Metal War
,
Contests
,
Book News
,
Top Lists
Re: Twincast / Podcast Episode #257 "Who Will Rule the Galaxy?" (2076333)
Posted by
D-Maximal_Primal
on August 17th, 2020 @ 11:20am CDT
Time to go! Monday morning all!
Hothouse: pretty decent looking, I pre-ordered him. I wish there had been something new tooling-wise, but still happy to get the 4th base!
I like that Groundshaker idea! I've learned a lot about the micros this year thanks to the bases. I would really like a Skyhopper too. That seems like a cool vehicle. I still want to see a Grandus, and throw in some micros with him too. Still kinda wish that Star Convoy and the Powered Masters had had their micros, but at least the headmasters and CW Rodimus sort of sub in for those.
Micros riding beasts would be neat! But, don't forget the Orca-base and Airachnid base thingies, we could do those with Micros!
I'd also like to see more micromaster combiners, like if they would do just one I could feel happy.
For some reason, I also want a Flattop. I want the baby seeker with Broadside styled ride.
Scorponok sounds pretty good! I am excited for him, but it will be interesting to see if I like him more than Omega.
while I agree the legs were a bit overengineered on Doubledealer, I love that toy so so much. He is my favorite non-SS leader in a long time. He's so much fun! I still enjoy the bird mode, it's still pretty dang fun.
Also, you guys should try Archangel Doubledealer mode. Putting those wings out in robot mode is so sweet.
I'm looking forward to the space shuttle micromaster guys. I am ready to have the full spaceport once they arrive.
I love my Sky Lynx. The wings could have used some more tabs or something to hold the wings in place, and the bird legs are a little too close together, but otherwise, he is spectacular. I love him a lot, the Lynx mode is my favorite. I think I will display them as 2 beings instead of 1 so that way I can have the Lynx actually be out. I also think they did as good a job with Sky Lynx's base mode as they did Omega. I really like those 2 together. Well worth the price.
Ya should have taken advantage of the $30 Overload from Amazon as a backup Scotty. I have pre-orders with both Target and Amazon to make sure I get a cheap one (or maybe 2)
I chuckled some at the Omega on Netflix comment. His 45 second cameo sure increased his stock!
I almost waited too long on Omega, I scored one of the few that did go on sale last year right around the beginning of December. He was sold out almost everywhere and I was thinking for about 2 weeks there I did miss him. He was popular.
Claire: brings up Wheeljack; Me: Man I wish Jon was on this one right now.
I maintain that Cyberverse is the best TF show we have gotten since Animated, and that it is loads better than Siege. That show was so damn good. Season 3 in particular was so fresh and new but had some great stuff from the past and told a great story. That is the TF show we have needed and wanted, it was great!!!
I agree with CP about Prime: he just wasn't very good, at all.
Magnus on the other hand was pretty good, his appearance in the show is the reason I am going to get the Siege Magnus. I sort of enjoyed him despite how limited he was used compared to what I was hoping he could have been used.
I had hopes for Galaxies 7 and 8 after 1-6, but they seem to be way too much like the ongoing. Which is a shame, I had hopes and wanted to have some fun with them. But also, a lot like LL 10-12, I hate when memory wipes are used, I do not like it when memories start getting tampered with.
G1 KOs.... I still feel salty I didn't know the headmaster warriors had KOs, I would not have bought those things otherwise. Still grumpy about that.
I also agree with CP on the IDW DJD issue where they are regular people sort of. I didn't really like that issue too much, felt like it lessened them some compared to the rest of the run.
Thanks guys and gals!
Re: Twincast / Podcast Episode #257 "Who Will Rule the Galaxy?" (2078268)
Posted by
meanguns
on August 29th, 2020 @ 6:02pm CDT
really, the only powermasters we haven't got are joyride and slapdash, so how about a pair of selects from the newest mirage mold?
Re: Twincast / Podcast Episode #257 "Who Will Rule the Galaxy?" (2078412)
Posted by
Counterpunch
on August 31st, 2020 @ 10:43am CDT
meanguns wrote:really, the only powermasters we haven't got are joyride and slapdash, so how about a pair of selects from the newest mirage mold?
I'm 100% for this...
after Pointblank and Sureshot get theirs.