Twincast / Podcast Episode #255 "Judgment Day"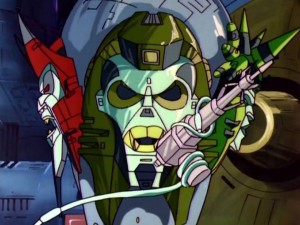 Sunday, July 19th, 2020 11:32am CDT
Categories:
Site News
,
Digital Media News
,
Podcast
Posted by:
xRotorstormx
Views:
15,261
Topic Options: View Discussion · Sign in or Join to reply
The Seibertron.com Twincast / Podcast returns to bring you the latest and greatest news from around the Transformers universe. Join Cobotron, Megatronus, Scotty P, Tigertrack and Rotorstorm in their fight to survive as they await the sharkticon pit. Has the Imperial Magistrate reached a verdict be on their scheduling madness where a show was dared to be recorded the evening before a round of product reveals? Guilty or innocent?
Episode #255 "Judgment Day" is available directly and in our RSS Feed, and should appear on Apple Podcasts, Google Play, and Stitcher Radio within 24 to 48 hours of when you see this news post.
Here's what we discuss in this episode:
First up, we have an exciting reveal that will send us back to '86. Its the Quintesson Pit of Judgment set that includes the Quintesson Judge, Prosecutor, Bailiff, Sharkticon, and a wee little Kranix.



I want it so bad I can taste it...



Up next, we give our incredibly (and purposefully) wrong answers for what we expect to be unveiled at Hasbro's Fan First Friday Event.





A low-res poster has been leaked that suggests our favorite Beast Wars characters may be making an appearance in the War for Cybertron trilogy!





Along with this Beast Wars rumor, a list of potential figures we may see in the Kingdom line has been discovered. Well, not so much a list as a collection of posts found by scouring the internet.





The Transformers x Top Gun collaboration figure has finally gone up for pre-order and with that, we get a closer look at Maverick and his accessories.



Take me on your mighty wings tonight



It looks like the Studio Series line is not quite dead yet as some new listings have been uncovered.





Of course, we can't go a few months or even a few weeks without some seeker news - a new seeker mold along with Starscream version 3.0 is expected to be unveiled soon according to Takara Tomy.





Rounding out the discussion, we take a quick look at IDW's Transformers '84 Secrets and Lies Issue #1.





We close out this episode with another round of bragging rights.
|
Love us?

Hate us?

Extra Super Love us? Drop us a review on Apple Podcasts or on your favorite podcatcher.
|
|
Want to keep the discussion going? You can do so by simply replying to this post!
|
|
Got a question for the Twincast? Ask the Twincast.
|
---
Got Transformers News? Let us know here!
Most Popular Transformers News
Most Recent Transformers News
News Categories:
Toy News
,
Movie Related News
,
Comic Book News
,
Cartoon News
,
Site News
,
Rumors
,
Event News
,
Digital Media News
,
Collectables
,
Game News
,
Sponsor News
,
Site Articles
,
Store News
,
Company News
,
People News
,
Press Releases
,
Sightings
,
Reviews
,
Unlicensed Products News
,
Auctions
,
Transtopia
,
Interviews
,
Knock Offs
,
Collector's Club News
,
Editorials
,
Heavy Metal War
,
Podcast
,
Contests
,
Book News
,
Top Lists
Re: Twincast / Podcast Episode #255 "Judgment Day" (2073184)
Posted by
D-Maximal_Primal
on July 21st, 2020 @ 8:17pm CDT
Computron in Armageddon would be fantastic. I like the ScottyP idea for the team tasks. More fun crossover ideas!

That Bailiff from the Quintesson set is really cool looking, better than the standard Alicon. I'm not really interested in the rest of the set. It looks cool! Just not really for me.

you know, you could have that little Lithonian get eaten by your haslab Unicron, thus completing his consumption of the planet and its inhabitants!

Bendy with wire inside, much like T30 Rattrap. I like that technology! And also super excited that it's going to be on that Haslab Sentinel, now with 2 tentacles! Ari and I are both very excited for that set, and I am arguably more excited for it than for Unicron.

Scotty, if you have extras, I would take a Bailiff and maybe the 2 non-transforming pieces from you if you were interested and secured multiple sets.

Real platysets would be really cool. I'd like more than cardboard. I'd really like some war-torn Cybertron pieces for battle scenes.

The Cyberverse sharks have not gone on sale yet. Quintesson set is, but the sharks aren't yet.

2017 was the year of the Grotusque.

I got the 3 selects and the coneheads from the reveals. Nothing else ended up interesting me. I liked your guys' ideas better.

I somehow missed the different size classes as well. I had no clue that we are getting a "core" class. That's sort of weird but pretty cool.

So excited for beasts! I hope we get a new Tigerhawk and Silverbolt, those are 2 of my favorites! I really want a Tigerhawk with better arms and some thigh swivels, and I want a Silverbolt with thigh swivels too.

I think any "Optimus" would cover the corporate mandate, but they'll do a Prime anyway. Hope it's just the reissue, it couldn't hurt. But I hope Tigerhawk is a leader. And you know, those weird trailer repaint ideas are brilliant too.

That Bee movie Soundwave (Energon Ignitors) was really cool, the art was great! so much detail for a simple figure.

These attack pack figures have shown up on at least 3 podcasts, wow.

I honestly really like the idea of hair on the figures. That would have been so cool just to do. Why not? Dare I say why not?

I would not mind a Galvatron messing around with time and thus having a beast/G1 meetup, that would be kinda cool. It always gets interesting when Galvatron messes around with time.

If real, Fossilizers are a frikkin incredible idea. That sounds so cool!!

Beast Machines could use some updates.

COBS: the wolf you are thinking of is Snarl I think. Snarl or Quickstrike. I also still really hope for a beast wars movie. That is something I very much want.

Beast Machines Buzzsaw, the 3rd and final Buzzsaw I need. You put the thought in my brain, might just buy him tonight.

Cyberverse is over, the creators stated as such. The leaker might have been talking about stuff they wanted to do in a 4th season, from one of the show creators. But it was a list of hopes, not stuff that will happen. Though I do really want more Cyberverse, it was a lot of fun.

Matt: That movie Primal stuff is concept art from TLK when Primal was going to show up, it has Bay Optimus Prime details in the face. It's super cool! I wish it would be used for something.

I'm with Matt and Cobs, that Maverick looks pretty lame. I was expecting more from it. The colors kinda really suck? I want to like it more than I actually am at this point. Plus he does feel like one of the star wars crossover figures, a robot mode of a character rather than a character that fits in with the group as its own thing. I'm agreeing with Matt a lot today.

$18.84: that is the cost of deluxes around here, been that way for a while. It's weird.

SS: I never thought the bayverse versions were ending. We had the Jolt, Dino, and Grindor rumors and listing back whenever the first SS86 rumor happened. I knew it was continuing. The frustration comes from the fact that G1 is now entering yet another toyline, when there are already 2 very heavy G1 centric lines, and I don't understand why this was a necessary move. Plus, it slows down the completion, like let us finish the definitive movie line to collect the cast. We do not need too much more to do, and this is prolonging that wait to finish the cast while also risking some figures ending up as tail enders that are harder to find or even not happen. I just don't get why this was a good idea.

Dino/Mirage was because Ferrari were very strict on what they wanted for their character. In his name's case, he was named for a prominent member of the Ferrari family who had passed. Bay had nothing to do with that name change, that was a Ferrari request/mandate, same with why he only has arm blades for weapons. Ferrari even had to approve his voice/voice actor for it to happen.

Que turned out better than if he had been named Wheeljack. That was a Bay move, and a smarter one.

I enjoyed secrets and lies. not too bad a series so far. I like the Punch/counterpunch stuff, it's enjoyable.
Re: Twincast / Podcast Episode #255 "Judgment Day" (2073355)
Posted by
Emerje
on July 23rd, 2020 @ 5:55am CDT
I've actually been trying to find a decent complete Supreme Cheetor. Transformer Land had one for super cheap in box, but shipping would have been super counter intuitive. Most of the ones on eBay are broken or missing obvious parts like the chest door. I did make an offer for $23 on a boxed one someone had a BIN price of $28 on, but they didn't bite. Might have paid their full asking price, but the box was beat up and I couldn't tell the condition of the figure itself through the box. Search continues, eventually.

And I would happily take an updated Retrax, he's one of my favorite BW figures and I don't mean that ironically. I love his head sculpt, and his colors, all his tiny legs, and that nearly transparent green plastic that gives it a more organic look than a lot of figures got. Somebody put a lot of love into his design and must have really championed his release because he's so much different from everything else in the line.

Emerje